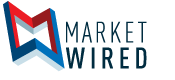 Roy Rubin Joins Magento Board of Directors
/EINPresswire.com/ -- CAMPBELL, CA--(Marketwired - Oct 19, 2016) - Magento Commerce, the worldwide leader in cloud digital commerce innovation, today announced that its co-founder and former CEO, Roy Rubin, has joined the company's Board of Directors. A proven commerce industry veteran and strategic investor, Rubin brings both industry perspective and firsthand knowledge of Magento's core business. He joins Bill Halloran, senior partner in Bain & Company's technology practice, as the second independent director along with representatives from the company's private equity owner, The Permira Funds.
Since separating from eBay in November 2015 and with the support of Permira, Magento has made significant investments in its core platform with the release of Magento 2.0, Magento Commerce Order Management, and Magento Enterprise Cloud Edition. Adding to its momentum, the company is recognized as the number one digital commerce platform based on the 2016 Internet Retailer Top 1000 for the fourth consecutive year, and continues to experience widespread growth and adoption across a wide variety of global B2B and B2C enterprises. 
"I'm excited to return to a company and ecosystem that I deeply respect and believe so much in its potential. Over the past year as an independent company, the pace of product innovation coming out of Magento has been incredible to witness," stated Roy Rubin. "I love the direction that Mark Lavelle and his team are taking the company, and I know the Magento ecosystem is fully behind the new vision. I am thrilled to have the opportunity to be a part of that future."
Since his departure from Magento in 2013, Roy has remained active in the commerce technology industry, serving as a strategic advisor and investor for a broad array of entrepreneurs and start-up companies, including Loop Commerce, TaxJar, and Namogoo, among others.
"Roy is a visionary who transformed the commerce landscape with an innovative open-source approach that coalesced all of the world's best developers around a singular commerce platform," said Mark Lavelle, CEO of Magento Commerce. "His passion for making great products and insights into our developer community will be extremely valuable as we redefine the future of commerce in the years ahead. I am excited to welcome Roy back as a member of our Board at such a pivotal and exciting time for Magento."
About Magento Commerce
Trusted by more than 250,000 businesses worldwide, Magento Commerce is the leading provider of open omnichannel innovation to retailers, brands and branded manufacturers across retail B2C and B2B industries. In addition to its flagship open source digital commerce platform, Magento Commerce boasts a strong portfolio of cloud-based omnichannel solutions empowering merchants to successfully integrate digital and physical shopping experiences. With over $50B in gross merchandise volume transacted on the platform annually, Magento Commerce is the leading provider to the Internet Retailer Top 1000, counting more than double the clients to the next closest competitor, and to the Internet Retailer Hot 100. Magento Commerce is supported by a vast global network of solution and technology partners, a highly active global developer community and the largest Commerce marketplace for extensions available for download on the Magento Marketplace. More information can be found at www.magento.com.