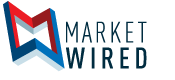 Furnished Quarters Awarded 2016 Commitment to Excellence
Furnished Quarters Awarded 2016 Silver Commitment to Excellence from Cartus Global Network
Click here for high-resolution version
/EINPresswire.com/ -- NEW YORK, NY--(Marketwired - October 19, 2016) - Furnished Quarters, the leading provider of temporary furnished apartments in the Northeastern United States and beyond, today announced that the company was awarded the 2016 Silver Commitment to Excellence Award from Cartus Global Network. The annual award is presented to relocation service providers for outstanding achievements in customer service.
Silver recognition honors network members who obtain exceptional guest service results. These results are gathered directly from guest surveys received by Cartus following stays at the network provider.
"We are thrilled to be awarded the Cartus Global Network Commitment to Excellence Award time after time," said Kacey Lasczak, Director of Relocation Sales at Furnished Quarters. "These awards represent our consistent dedication to superior customer service and are paramount to our thriving relationship with Cartus."
The award was received at the Cartus Global Network Awards held at the Omni Shoreham Hotel in Washington D.C., on October 4, 2016. The awards ceremony was part of the 2016 Cartus Global Network Conference, an annual event that brings together the top service providers worldwide for networking and educational opportunities.
Cartus is a global relocation company specializing in employee relocation, including home sale and home purchase, household goods shipping, property management, move management, rental and temporary housing, settling-in, spouse/partner career transition assistance, visa and immigration services, intercultural and language training, relocation accounting, international assignment compensation services, policy consulting services supporting benchmarking, program startups, group moves, mergers and acquisitions, and change management
About Furnished Quarters
Furnished Quarters provides stylish, fully equipped temporary furnished apartment rentals, both nationally and globally. Our clients have one-call access to over 40,000 furnished short-term rentals worldwide that are sourced, vetted and managed by the company's Global Solutions Center. Additionally, Furnished Quarters operates Q&A Residential Hotel in Lower Manhattan for hotel-style stays in full-sized apartments. Established in 1998 in New York City by brothers Steven and Gary Brown, Furnished Quarters is the largest independently owned and operated supplier of temporary housing in the Northeastern United States. For more information visit furnishedquarters.com.
Image Available: http://www.marketwire.com/library/MwGo/2016/10/18/11G118505/Images/1043-copy-0eac0b8530bf927c9f2ce34bc2bebb4a.jpg