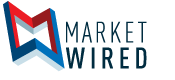 Oasis Diagnostics(R) and NYU College of Dentistry Announce the North American Saliva Symposium
/EINPresswire.com/ -- VANCOUVER, WA--(Marketwired - October 19, 2016) - Oasis Diagnostics®, an innovative biotechnology company focused on developing cutting edge tools for saliva sample acquisition and testing, announced that it will be co-hosting the annual North American Saliva Symposium (NASS) with the prestigious New York University College of Dentistry, in New York City, from December 9th through the 11th, 2016
This marks the 3rd year that NASS will be providing a stage for the extensive research being conducted on saliva and salivary diagnostics. Hosted by the Linhart Continuing Education Program at New York University College of Dentistry in the heart of midtown Manhattan, the symposium promises to be a major event. The symposium will include presentations from across the spectrum of diagnostics, and New York University's Dr. John McDevitt, chairman of the Department of Biomaterials at NYU Dentistry, will be discussing his breakthroughs in digital biological sensors. "The field of salivary diagnostics is reaching a critical phase now where noninvasive sampling, biomarker discovery, state-of-the-art digital diagnostic platforms, big data and artificial intelligence are all converging. This convergence is facilitating the arrival of transformative diagnostic modalities with precision medicine capabilities for the masses," says Dr. McDevitt.
The annual North American Saliva Symposium was a long time concept turned reality in 2014 when CEO Dr. Paul Slowey (Oasis Diagnostics®) was introduced to the idea by neonatologist Jill Maron, MD, MPH (Associate Professor, Tufts University School of Medicine). This initial discussion led the pair to initiate a process that would blossom into a full-fledged meeting that would attract the finest minds in the fields of diagnostics, dentistry, medicine, and other fields. Plenary speaker Dr. David Wong, DMD, DMSc (University of California, Los Angeles), had this to say of the first NASS Conference. "Wonderful to see the academic science, basic and translational, as well as a strong industrial presence and interests in the clinical maturation of oral fluids for personalized/precision medicine."
Dr. Wong will be returning in 2016 to discuss one of the hottest topics in the diagnostic world: liquid biopsy. Liquid biopsy is a term coined to describe the analysis of bodily fluids for components that can be used as simple and viable alternatives to traditional tissue biopsy testing for the diagnosis of diseases, including cancers, diabetes, and others. While many have turned to blood samples for their liquid biopsy, Dr. Wong instead uses saliva for its multitude of advantages including rapid collection, simple storage and transportation, cost effectiveness, and, most importantly, clinical performance.
The North American Saliva Symposium will see Dr. Wong joined by a cadre of impressive researchers studying Zika Fever (Dr. Walter Siqueira, University of Western Ontario), Programmable Digital Biological Diagnostics (Dr. John McDevitt, NYU College of Dentistry), Metabolic Syndrome in Children and Adolescents (Dr. Phil Stashenko, Forsyth Institute), and many more.
The Conference will also feature a poster / abstract session and opportunities for sponsorship from interested organizations in the field.
ABOUT OASIS DIAGNOSTICS® CORPORATION
Oasis Diagnostics® specializes in the development of saliva collection devices and test systems that includes an array of devices for the standardized collection of oral fluids and testing of specimens both in the laboratory and at the point-of-care. Currently the company offers the Versi•SAL® and Super•SAL™ Saliva Collection Devices for standardized oral fluid collection, VerOFy®, a rapid point-of-care testing platform device, DNA•SAL™ and SimplOFy™, novel collection tools for the harvesting of DNA from saliva for applications such as PCR, genotyping and genome-wide association studies, Accu•SAL™, a tool for collection of saliva for abused drug testing and RNAPro•SAL™ and Pure•SAL™ new devices for the simple and non-invasive collection of RNA and proteins, with application in liquid biopsy testing. Novel devices for pediatric saliva collection [Pedia•SAL™] and Micro•SAL™ [small animal collection] are in the early launch phase at this time.
In addition, Oasis Diagnostics® is the exclusive representative for genomic products from ViennaLab Diagnostics (Vienna, Austria), Operon S.A. (Zaragoza, Spain), and Black Hills Diagnostics (Zaragoza, Spain) in North America.
Oasis holds an exclusive license to technologies for the collection and subsequent testing of saliva for Alzheimer's disease, Parkinson's disease, and sleep disorders. Oasis is the recipient of a recently completed Phase II SBIR Grant from the National Institutes of Health [NIH] for the development of a rapid, saliva based point-of-care test for the stress hormone cortisol.
ABOUT THE NYU COLLEGE OF DENTISTRY
New York University College of Dentistry (NYU Dentistry) is the third oldest and the largest dental school in the US, educating 8 percent of all dentists. NYU Dentistry has a significant global reach and provides a level of national and international diversity among its students that is unmatched by any other dental school. http://www.nyu.edu/dental
Contact:
Paul D Slowey PhD
CEO
Oasis Diagnostics® Corporation
15720 NE 31st Avenue
Vancouver WA 98686
Phone: (360) 546-1563
E-mail: info@4saliva.com
Website: www.4saliva.com