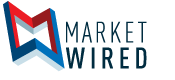 Big Pharma Expanding Patient Centricity through Top-Down Mandates
/EINPresswire.com/ -- Study finds that two-thirds of Top 50 drug companies have a top-down patient-centric mandate in place
Organizational Approach to Patient-Centricity, by Company Size
Click here for high-resolution version
Organizational Approach to Patient-Centricity, by Geography
Click here for high-resolution version
RESEARCH TRIANGLE PARK, NC--(Marketwired - October 19, 2016) - Drug companies have adopted patient-centric models throughout the pharmaceutical industry. And a new industry study has found that 67% of surveyed pharmaceutical companies employ top-down patient-centric mandates, which encourage the same definition, goals and ideals surrounding any patient-focused initiatives.
When digging deeper into the data, the study found that, though few, Top 10 pharma companies are the only groups reporting a bottom-up mandate. However, teamwide mandates are present at 26% of surveyed Top 10 and 17% of surveyed Top 50 firms.
According to Patient Centricity 2.0: Communication Strategies to Boost Patient Engagement, published by Cutting Edge Information, surveyed drug companies operating in the Asia-Pacific region report the lowest usage rate of these top-down mandates, at 40%. However, all organizations based in the Middle East and Africa report these organizational mandates. Half of drug companies operating at the global level, in the United States and Latin America have implemented top-down patient-centric mandates. Another 54% of surveyed firms in Europe, Canada and Australia also report applying top-down mandates.
The data examining surveyed companies' approaches to patientcentricity by geography and company size also reveal the presence of teamwide mandates ranging from 15% of European, Canadian and Australian firms to 50% of Latin American operations. Some teams report no official mandate, making up between 20% of Asia-Pacific companies to 31% of Europe, Canada, and Australia-based firms. When it comes to bottom-up mandate operations, only one group at the global level reported using this strategy.
"Life science companies have many different understandings of how patient centricity and patient-centric mandates vary across organizations," said Adam Bianchi, senior director of research at Cutting Edge Information. "However, the end goal is the same: improve internal operations to improve the patient experience."
Patient-Centricity 2.0: Communication Strategies to Boost Patient Engagement, available at https://www.cuttingedgeinfo.com/research/marketing/patient-centricity/, explores different types of patient-centric programs and various drug companies' experiences to develop best practices around patient centricity. The report's aggregate data and individual profiles on patient-centric programs provide insights on a wide range of initiatives. The study is designed to help pharmaceutical company executives:
Increase awareness of — and improve strategy and planning for — patient-centric initiatives.
Determine best-fit structures for disseminating patient-centric messages.
Benchmark patient-centric initiative costs, staffing and duration to plot successful initiatives and ensure adequate support.
Learn effective methods for measuring ROI, a consistent challenge for patient-centric programs.
For more detailed information on Cutting Edge Information's patient-centric benchmarking research, visit http://www.cuttingedgeinfo.com.
Image Available: http://www.marketwire.com/library/MwGo/2016/10/17/11G118322/Images/Slide2-d2b51d37e300897d882ebbcb5d7615dd.JPG
Image Available: http://www.marketwire.com/library/MwGo/2016/10/17/11G118322/Images/Slide1-14e65cfd300cb0c890261fbe4fc08a1b.JPG