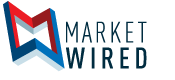 Ingenious Approach Blends LiveBinders with Blackboard
/EINPresswire.com/ -- One Expert Educator's Creative Leap Brings LiveBinders Organizational Features to One of the World's Most Popular Education Tools
SAN FRANCISCO, CA--(Marketwired - October 19, 2016) - Blackboard Inc.'s learning management system (LMS) is used by over 17,000 schools in 100 countries, including by *75% of American colleges and universities and over half of K-12 districts in the United States. The LMS allows teachers to create a Cohesive learning experience that integrates assignment details, rubrics, documents, web tools, and other multimedia.
LiveBinders (livebinders.com -- also a very popular online tool among educators that can be used in Blackboard -- offers the ability to organize a wide range of resources in the format of a digital three-ring binder. Using the links and embed codes provided by LiveBinder, Dr. Torria Davis, Instructional Designer at California Baptist University for the Division of Online and Professional Studies, creatively embeds an open binder on the Blackboard content page. The displayed tabular organization helps students efficiently locate assignment directions and resources.
Facilitate Learning by Making Information Navigable
According to Dr. Davis, LiveBinders' tabular organizational structure and capacity for embedding a variety of media minimizes distractions and provides access to content at the point of need through transparent navigation, which reduces student frustration when working online.
As an instructional designer mentoring faculty who teach online, Dr. Davis encourages "instructors to use web tools that support their learning objectives by presenting content in manageable segments, with easy navigation and accessibility. The LiveBinder interface supports these ideas. Reducing the list of items in a table of contents minimizes feelings of being overwhelmed. Tabs allow sequential organization of content, which can be helpful for teaching skills that build upon one another or for allowing students to demonstrate growth overtime."
Dr. Mitch Hovey, Professor of Education at California Baptist University Online and Professional Studies, used LiveBinder to create an end of program portfolio for his graduate students that illustrated student's attainment of program learning outcomes for the Master of Science in Education degree. Dr. Hovey created a LiveBinder with the required tabs and subtabs that he used as a template to provide students with the organizational structure needed to successfully complete the assignment. For students, quickly finding the right resources for an assignment may mean the difference between completing the assignment successfully and feeling overwhelmed and frustrated.
In preparing for a fully online course, Dr. Davis chose to integrate a LiveBinder in an open book format on the Blackboard page. Students could then navigate LiveBinders' tabs of content without leaving Blackboard, further minimizing distractions caused by links that would direct students to resources away from the LMS. Dr. Davis suggests that, "Presenting students with an 'open notebook,' like a LiveBinder embedded in a Blackboard page reduces clicks needed to access content -- and any reduction of clicks and links to outside pages will help reduce distractions."
Taking Access and Updating Seriously
Along with Dr. Davis' recommendation to minimize distractions for students, it's important to make course materials easy to find. "Because students have varying bandwidth limitations with internet access, reducing the number of clicks to access content is an important consideration," suggests Dr. Davis.
And the ease with which instructors can access and modify content is just as important. Davis found that the cloud-based LiveBinders system offers a seamless experience, no matter where its binders are embedded or shared. "When I discovered that I could update the LiveBinder on the website and it was automatically updated in Blackboard, that was a 'whoo-rah' time-saving-moment," she said.
While embedding LiveBinders in other platforms like Blackboard allows course material to be easily organized and accessible, the platform's tab and subtab organizational hierarchy lies at the core of its value. Davis believes, "Tabs and subtabs are the most useful organizational feature of LiveBinders. The display of all tabs at once makes the organizational hierarchy visible to the student, and whether the tabs correspond with topics or training steps, the organizational structure is clear."
To hear more about what Dr. Davis is doing in instructional design check out her book Visual Design for Online Learning or visit her blog at www.TorriaDavis.Com.
For more information, visit www.livebinders.com.
*Empson, R. (2014, January 16). Education Giant Blackboard Buys MyEdu To Help Refresh Its Brand And Reanimate Its User Experience. Retrieved from https://techcrunch.com/2014/01/16/education-giant-blackboard-buys-myedu-to-help-refresh-its-brand-and-reanimate-its-user-experience/