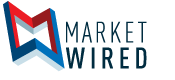 TM Forum Open APIs Gain Momentum as Key Enablers for Interoperability
/EINPresswire.com/ -- Leading Technology Ecosystem Participants Join Nine of the World's Largest Communications Service Providers to Unlock Business Growth & Efficiency Opportunities Provided by Open APIs
MORRISTOWN, NJ--(Marketwired - October 19, 2016) - TM Forum, the global industry association for digital business, today announced that eight leading technology ecosystem participants -- DGIT, EnterpriseWeb, Ericsson, Huawei, IBM, BearingPoint / Infonova, Oracle, and UXP Systems -- have officially endorsed TM Forum's suite of Open APIs for digital service management. These visionary companies follow in the footsteps of nine of the world's largest communications service providers (CSPs) -- Axiata, Bharti Airtel, BT, China Mobile, China Unicom, NTT-Group, Orange, Telefónica and Vodafone -- who made a similar commitment in May 2016.
TM Forum's suite of 18 REST-based Open APIs -- which will expand to more than 22 by the end of 2016 -- have been collaboratively developed within TM Forum's agile environment over the past 18 months, and proven through a series of Forum Open Hacks and Catalyst proof-of-concept projects. The APIs are being used in a range of scenarios, internally enabling service providers to transform their IT and operational agility and customer-centricity, while externally delivering a practical approach to seamless end-to-end management of complex digital services -- including SDN and NFV. As part of a broader digital transformation agenda, the APIs will enable a wide range of revenue growth opportunities for service providers, global enterprises, and public sector organizations alike.
By formally adopting TM Forum's Open APIs, these companies are committing to incorporate them in their products, thereby unlocking new growth opportunities for the industry as a whole. In addition, these technology partners will be integral players in the broader collaborative community, working with their service provider and systems integration counterparts to continuously innovate and enhance the suite of Open APIs.
Through their support of TM Forum's Open APIs in their products, they demonstrate their commitment to enhanced interoperability capabilities, which will ultimately simplify and reduce the cost of systems integration efforts for CSPs that are using the product(s), as well as enable CSPs to facilitate partnering and bring to market innovative new digital services more rapidly.
To this end, the nine CSPs that adopted the Forum's Open APIs in May 2016 have agreed to position them as a preferred requirement in their IT RFPs from January 2017 onwards. The group of leading technology partners joining today will commit to implementing and supporting the APIs as a part of their normal product lifecycles, as well as utilizing the APIs whenever appropriate in establishing new digital partnerships.
In the case of BT Group, a major contributor to TM Forum's collaborative work, Open APIs are playing a major role in its transformation and go-to-market efforts. The company was able to reduce 4,500 systems to 26 platforms and 1,800 systems, as well as reduce new service introduction from eight months to mere hours in some cases. "We are building more APIs that will be available soon and have plans for how we'll be using them in the future," said George Glass, chief systems architect, BT Group. "I can tell you that if you use TM Forum APIs, they will work because we are using them ourselves in mass markets for our customers."
"By reducing integration friction and enhancing interoperability, TM Forum's Open APIs are becoming a critical asset in enabling digital ecosystem management," said Joann O'Brien, vice president of APIs and Ecosystems, TM Forum. "Capabilities such as rapid partner onboarding and effective management of the full partner lifecycle -- including automated service-level agreements, policy management and revenue settlement -- are fundamental as the enterprise level embraces our sharing economy."
Supporting Member Quotes
"At DGIT, we are delighted to endorse TM Forum's Open APIs. We have prioritized the Forum's standards from the early days of our product development and they have underpinned our integration strategy in the industry," said Greg Tilton, chairman & CTO, DGIT. "As an Industry we waste a significant amount of money and time building bespoke interfaces when integration can be done using a common set of standard APIs, and we commend TM Forum for taking the initiative on this important program."
"By abstracting core business capabilities, TM Forum's Open APIs open the door to a new wave of interoperability and automation for service providers on their journey to becoming digital businesses," said Dave Duggal, founder and CEO, EnterpriseWeb. "Open APIs facilitate industry adoption of innovation, allowing EnterpriseWeb to flexibly connect service providers with partners in dynamic, catalog-driven processes based on standard interfaces. We are proud to be a part of this important initiative."
"As Ericsson looks to enable our customers' transformation from telco operators to digital service providers, we look to programs like the TM Forum's Open API initiative to coalesce stakeholders across the industry towards a standards-based ecosystem," said Ravi Vaidyanathan, head of portfolio and innovation, Ericsson. "Open APIs are an essential building block for our digital platform strategy. To help further Open API development and adoption, Ericsson has been a leading contributor to the TM Forum's Open API program and a sponsor and co-host of the Forum's Open Hack program, which showcases the use of Open APIs to enable a telco-based platform for innovation."
"IBM is working with service providers and enterprises to accelerate their digital transformation, and open, collaborative platforms like TM Forum's Open API initiative helps make this possible," said Bill Lambertson, global cloud and network leader, IBM. "Through TM Forum's Open Hack, we've exposed these APIs using IBM's API Connect offerings directly on the IBM Bluemix cloud platform, allowing developers to rapidly compose applications in a hybrid, open source environment. We continue to leverage these APIs across ecosystems to advance deployment of new technologies, including cognitive business solutions and digital innovations, such as mobile payments, commerce and data monetization."
Next Steps
Join TM Forum's Open API Program Leader Joann O'Brien, along with Elaine Haher of Ericsson, Greg Tilton of DGIT, and Bill Lambertson of IBM, for a lively webinar discussion on Open APIs. Registration is open for the October 19th event, and the on-demand version will be posted shortly after the event. Access the live webinar and on-demand version here.
Resources
About TM Forum
TM Forum is a non-profit global industry association which helps its members transform and succeed in the digital economy. The collective experience and interests of our member community comprised of tens-of-thousands of professionals within 900+ market-leading global enterprises, service providers and technology suppliers drives everything we do, from thought-provoking research and publications, to practical guidance, collaboration programs, tools and best practices, hands-on events, and training for business and IT leaders.
Through three key programs -- Agile Business and IT, Open Digital Ecosystem, and Customer Centricity -- we provide a unique platform for our members to connect and collaborate with individuals and groups from around the world to solve key challenges and rapidly innovate to deliver new services, improve business agility, partner for success, reduce cost and risk, and enhance customer value and loyalty. To learn more about the Forum and join our digital journey as a valued member and collaborator, please visit www.tmforum.org.