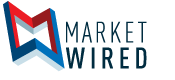 Terrestrial Energy Announces Appointment of Former President of Shaw Group to Advisory Board
/EINPresswire.com/ -- NEW YORK, NEW YORK--(Marketwired - Oct 19, 2016) - Terrestrial Energy announces that it has appointed Fred Buckman to its International Advisory Board. Fred Buckman is a senior executive with over thirty-five years of extensive experience in electric and gas utility operation and management, as well as engineering and construction management, project development, company startup and private equity. Dr. Buckman was formerly the President and Chief Executive Officer of Shaw Group (now Chicago Bridge & Iron), one of the world's leading architect-engineering firms for the nuclear power industry and the broader power industry. Dr. Buckman currently serves on the board of directors of numerous companies, including General Fusion of Canada.
Fred Buckman's career spans four decades and a long list of executive positions and accomplishments. Dr. Buckman's past positions include the following: President of Power Group of Shaw Group Inc. During his tenure, he oversaw Shaw's premier capabilities in the fossil and nuclear power industry; Managing Partner of Brookfield Asset Management Inc., where he was responsible for the utility sector; In 1999, he founded and was Chairman and Chief Executive Officer of Trans-Elect Development Company Inc., which became the first independent transmission company in North America. He continues to serve as Chairman; President and Chief Executive Officer of Powerlink Transmission Company, a joint venture between Trans-Elect and Pacific Gas and Electric; Chief Executive Officer and President of PacifiCorp from 1994 to 1998, where he transformed the company from a regional utility to a significant national and international energy company. PacifiCorp was sold to MidAmerican Energy in 2005 for $5.2 billion; President and Chief Executive Officer of Consumers Energy Co., (also known as Consumers Power Company), utility subsidiary of CMS Energy, from 1988 to 1994.
Dr. Buckman continues to hold several directorships of leading energy and energy services companies, including: Smart Wires (a transmission technology company), Solomon Corporation, General Fusion and Contract Land Staff. He is also on the Board of StanCorp Financial, a subsidiary of Meiji Yasuda.
Dr. Buckman is the Adjunct Professor of Nuclear Engineering at University of Michigan. He completed Harvard Business School's Advanced Management Program in 1982. He received his Bachelor of Science Engineering from University of Michigan. He received his PhD in Nuclear Engineering from Massachusetts Institute of Technology.
Terrestrial Energy's Chief Executive Simon Irish made the following comment regarding Dr. Buckman's appointment: "Dr. Buckman's knowledge and expertise are of great relevance to our mission for first deployment of IMSR™ power plants in the 2020s. His involvement adds further and important capabilities to Terrestrial Energy's Advisory Board, whose current members include those who have held many senior public and private sector positions such as NRC Commissioner, President of Bechtel, and Head of the US EPA."
About Terrestrial Energy
Terrestrial Energy is developing a next-generation nuclear reactor based on its Integral Molten Salt Reactor (IMSR™) technology. The IMSR™ represents true innovation in safety, cost and functionality. It will offer safe and reliable power solutions for electricity production and energy for industrial process heat generation. These together extend the applicability of nuclear energy far beyond its current footprint. With this profile, the IMSR™ is capable of driving the rapid global decarbonization of the primary energy system by displacing fossil fuel combustion across a broad front. It is complementary to renewable power sources and ideal for distributed power systems on existing grids. Using an innovative design and proven Molten Salt Reactor technology, the IMSR can be brought to global markets in the 2020s. Terrestrial Energy USA Ltd is an affiliate company that is seeking to develop IMSR technology for US market deployment.
Social Media
Facebook: TerrestrialMSR
Twitter: TerrestrialMSR
YouTube: Terrestrial Energy
LinkedIn: TerrestrialEnergy
Google+: TerrestrialEnergy