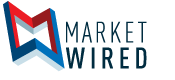 EBA Communications Rebrands to LEWIS
/EINPresswire.com/ -- Chinese Agency Fully Integrates With Global Parent
BEIJING, CHINA--(Marketwired - Oct 19, 2016) - EBA Communications, the Chinese communications specialist, has rebranded to LEWIS. The rebrand marks the final stage of the Chinese agency's acquisition by the global independent network in 2014.
LEWIS China employs more than 40 staff, offering marketing, digital and communications services to 30 companies in more than eight industry sectors. Current clients include Honeywell, Infineon, Marvell Technology, ON Semiconductor, Hong Kong Tourism Board, Singapore Airlines and Veeam. The LEWIS APAC network has nine offices in total: Bangalore, Beijing, Guangzhou, Hong Kong, Kuala Lumpur, Mumbai, Shanghai, Singapore and Sydney.
Scott Pettet, SVP APAC, said: "We are very pleased to welcome the China team under the LEWIS brand. The full integration of EBA into the LEWIS network marks an exciting era for us in China. The specialist skills and expertise that we can offer in this fast-growing market will be of huge benefit to our staff and also our clients globally looking to expand in the region."
Claudia Choi, VP, Greater China, an original EBA shareholder, added: "Since we joined the LEWIS family in 2014 the synergy with the team has been fantastic. The full integration will only strengthen the existing collaboration. We are looking forward to even more opportunities for LEWIS China as part of a thriving, fast-growing international agency network."
About LEWIS:
LEWIS is a global communications agency built to solve the four challenges brands face: awareness, demand, adoption and advocacy. LEWIS provides full PR, marketing and digital services to drive tangible results for clients around the world. Its agile approach allows brands to adapt to market opportunities and win the war for relevance. Consistently named as one of the industry's fastest-growing agencies, LEWIS has 600 staff across 27 offices throughout Asia, Europe and North America.