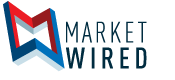 Big Data Poised to Lower Health Care Costs
/EINPresswire.com/ -- Data-driven advances like artificial intelligence and personalized therapy can bring about cost cuts that reforms like Obamacare have failed to deliver, while improving quality, says Lux Research
"The Health Care Data Hierarchy" and "Key Health Care Use Cases"
Click here for high-resolution version
BOSTON, MA--(Marketwired - October 19, 2016) - Soaring health care costs place enormous pressure on governments, business and individuals, and reforms efforts like Obamacare in the U.S. have had limited success in slowing growth, as have previous IT-driven administrative interventions like electronic medical records. However, advanced big data and analytics technologies are now starting to change the way therapies are delivered in ways that can actually bend the cost curve, according to Lux Research.
Enterprise big data and analytics vendors keenly aware of the technology's potential have already established significant partnerships and rolled out several initiatives.
"Whereas solving many past healthcare problems seemed to be a matter of scientific discovery, health policy, or adequate funding, today's most pressing problems are due to a lack of information -- or lack of understanding of what to do with it," said Mark Bünger, Lux Research Vice President and lead author of the report titled, "Industrial Big Data and Analytics in Digital Health."
"Data and analytics technologies are now showing measurable benefits to cost and patient outcomes, and partnerships like Apple-IBM, Salesforce-Philips, and Cisco-University of California in San Francisco are forming to put them into practice," he added.
Lux Research analysts studied the impact of big data and analytics on the health care system. Among their findings:
Personalized therapy offers great hope. Big data and analytics can boost personalized therapy, which can greatly enhance the fight against some of the most severe diseases. Using molecular biomarkers and genetic profiles, cloud-based analytics such as Molecular Match's enable decisions to be made faster, leading to better outcomes and reduced costs.
AI makes health care smarter. Artificial intelligence (AI) offers more powerful ways to analyze large datasets; healthcare applications include radiology, in which machine vision helps doctors study patient images and CT scans. AI technologies are also powering the development of therapeutic and social/caregiving robots, and other aids that help monitor cognitive function and diagnostics.
Financial gains in store for hospitals. Big data can help hospitals find additional revenue and reduce costs. Revenue gains come from improved resource allocation from data on patient conditions, care protocols, and patient volumes. Cost gains come from semi-automated diagnostic tools and decision-support algorithms that help focus expensive interventions, medical equipment, and caregivers' time on the patients who need them most.
The report, titled "Industrial Big Data and Analytics in Digital Health," is part of the Lux Research Industrial Big Data and Analytics Intelligence and the Digital Health and Wellness Intelligence services.
About Lux Research
Lux Research provides strategic advice and ongoing intelligence for emerging technologies. Leaders in business, finance and government rely on us to help them make informed strategic decisions. Through our unique research approach focused on primary research and our extensive global network, we deliver insight, connections and competitive advantage to our clients. Visit www.luxresearchinc.com for more information.
Image Available: http://www.marketwire.com/library/MwGo/2016/10/18/11G118473/Images/PR_Graphic_10_19_16-e82ada95625aa54a8cfe00b5227677f7.jpg