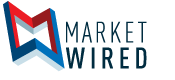 Merger Between EXIA and GTO Gestion Informatique Creates EXIA Cloud Solutions
/EINPresswire.com/ -- MONTREAL, QUEBEC--(Marketwired - Oct 19, 2016) - EXIA, a leader in business intelligence (BI) consulting, data management and predictive analytics, is proud to announce that GTO Gestion Informatique, a firm specializing in technology infrastructure solutions for organizations in the health field and SMEs, has joined forces with EXIA.
EXIA's rapid growth in the last few years and the growing popularity of cloud solutions have prompted the company to broaden its expertise by acquiring advanced skills in this area. As a result, EXIA can now offer specialized cloud and technology infrastructure services-key competences to add to its array of managed BI services.
"This merger is the first step in our strategic development plan. Over the next few years, we want to expand our service offering to other business data enhancement fields through strategic acquisitions," said Éric Bélanger, President of EXIA. "We are proud to announce the creation of our EXIA Cloud Solutions division, which will enable us to provide solutions to the infrastructure problems many organizations are facing."
Christian Côté, partner of GTO Gestion Informatique and new Vice-President of EXIA Cloud Solutions, underlined the strong complementarities between the two companies: "By joining forces, our clienteles from the medical field and the SME market will now have access to information analysis tools and expertise, enabling them to significantly improve their processes and operational efficiencies."
The merger is now complete. The two firms form one organization but will continue to operate under their respective corporate names.
About EXIA
EXIA is a business intelligence, data management and predictive analytics firm that provides consulting services and products, integrating expertise and best practices in those areas to help clients achieve their business goals. Founded in 2010, EXIA today employs more than 45 consultants to carry out projects in all business fields and at every organizational level. www.exia.ca
About GTO Gestion Informatique
Founded in 2006, GTO Gestion Informatique specializes in the development and implementation of infrastructure solutions for SME's and businesses in the health sector. Known for its excellence and innovation in user support, the company is based in St-Hyacinthe. GTO has over 20 employees, serving clients across Quebec. www.gtoinfo.ca