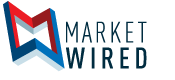 Education.com Celebrates Industry Recognition, Accelerated Growth and Adoption
/EINPresswire.com/ -- Honored with Prestigious 2017 Teachers' Choice Award for the Family
Surpasses 10 Million Members and 70 Percent Year-Over-Year Growth; Parent and Teacher Adoption Driven by Changing Edtech Landscape
SAN MATEO, CA--(Marketwired - October 19, 2016) - Education.com, the leading online education destination for teachers, parents, and homeschoolers looking to help their kids succeed in school, today celebrated new milestones that continue the company's tremendous growth, industry recognition for innovation, and success in shaping early education. Education.com surpassed 10 million parent and teacher members, including 4 million in the past year alone, and its subscription-based revenue grew at over 70 percent year-over-year. It also received a 2017 Learning® Magazine Teachers' Choice Award for the Family, recognized by teacher parents as a top tool for at-home learning.
"At the heart of education, children need to develop foundational math and reading skills to succeed in school. All kids -- and the parents and teachers trying to help them -- struggle with these core skills at some level," said Rich Yang, co-CEO, Education.com. "We are proud of the strong adoption of Education.com's math and reading platform by millions of parents and teachers who partner with us to help their children build a strong foundation for early school success."
"The educational landscape is changing, and Education.com is ahead of the curve. They recognize important, emerging trends in edtech and are driving strong customer growth," said Dr. Michael Kwatinetz, founding general partner, Azure Capital. "What also sets them apart is their ability to translate strong customer adoption into revenue. The ability to monetize a large audience allows Education.com to keep investing in new content and tools that further enhance the benefit to their users. Therefore, we believe they will be a winner in the highly fragmented, growing category of educational technology."
Momentum Driven by Accelerating Edtech Trends
Education.com's milestones and achievements are fueled by the company's ability to lead and capitalize on the changing edtech landscape across the elementary school ecosystem and understand the larger edtech trends that are having a massive impact, inside and outside the classroom:
Consumerization: Historically, edtech adoption has been more 'tops down' than 'bottoms up.' Education.com uniquely serves its 5 million parents and 5 million teachers directly. Education.com's 'bottoms up' growth, therefore, underscores the rise in the voice, involvement, and influence of parents and teachers. As they become more technologically savvy, parents and teachers are bringing their preferences, research, and discoveries into the classroom and home. This creates a shift from a district-driven purchase decision to one heavily influenced by direct teacher and parent stakeholders.
Monetization: With education being largely a public enterprise, monetization has been the biggest challenge for edtech companies. Driven by record amounts of investor funding, most edtech companies adopted a 'growth at all costs' mindset, giving products away for free to drive rapid adoption in districts and schools with the expectation that revenue would follow. While some companies have achieved large customer adoption and significant growth, few have been able to charge a large audience for something that was once free. In contrast, a small, select group of companies including Education.com has focused on consumer markets and revenue models that are driving monetization at scale.
Recognized by Teachers for Excellence in At-Home Learning
Learning® Magazine recently awarded Education.com a 2017 Teachers' Choice Award for the Family for the quality, instructional value, and ease of use of its comprehensive learning program. This award speaks to Education.com's innovation and advocacy in guiding parents to help their children effectively at home. The Teachers' Choice Award is one of the most recognized and prestigious awards in the educational market, recognizing the best in educational products for teachers, students, and parents. It is also the only awards program exclusively judged by teachers in the classroom and home.
"This product presents various learning standards in different ways. There are lots of things for children to choose from that work on the same or similar skill. They are actually learning while they are playing." - Teachers' Choice Award panelist
About Education.com
Present in more than 10 million classrooms and households, Education.com is the #1 education site for parents and teachers to find the guidance, inspiration, and materials they need to help kids succeed. From printable workbooks to digital learning games to everything in between, Education.com delivers content kids love and resources educators rely on. Education.com is based in San Mateo, California, and was founded in 2007 by a group of parents dedicated to making learning fun inside and outside the classroom. www.education.com