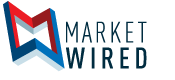 Advantest Opens VOICE 2017 Call for Papers
/EINPresswire.com/ -- Annual Conference on Semiconductor Test to be Held in Both the U.S. and China, Featuring Technical Sessions, Kiosks and Networking Opportunities
TOKYO, JAPAN--(Marketwired - Oct 19, 2016) -  An international call for papers on semiconductor test solutions, best practices and innovative technologies has been issued for next year's annual VOICE Developer Conference, organized by leading semiconductor test equipment supplier Advantest Corporation (TSE: 6857). The 2017 conference will again be held in two locations -- Palm Springs, California at the Hyatt Regency Indian Wells Resort & Spa on May 16-17, and VOICE will return to the growing China region with an event at the InterContinental Shanghai Pudong on May 26. Both conferences will feature the theme "Measure the Connected World and Everything in It."
As VOICE enters its second decade in 2017, the conference will continue to offer attendees comprehensive learning and networking opportunities including technical presentations focused on eight technology tracks, partners' expositions and social gatherings. In addition, the VOICE Technology Kiosk Showcase will expand to include more interactive discussion sessions for users of Advantest's V93000 and T2000 system-on-a-chip (SoC) test platforms, memory testers, handlers, test cell solutions, product engineering and test technology.
Each year at VOICE, semiconductor test professionals representing the world's leading integrated device manufacturers (IDMs), foundries, fabless semiconductor companies and outsourced assembly and test (OSAT) providers come together to share ideas and information as colleagues.
"The VOICE 2017 theme, 'Measure the Connected World and Everything in It,' highlights the pervasive role of interconnections such as IoT, V2X and BLE," said Simondavide Tritto, chairman of VOICE 2017 and Advantest senior staff applications engineer. "Semiconductor IC test requires a more complex set of functionality, which includes the verification and advancement of new concepts and innovative solutions in the manufacturing stage. The VOICE conference is the intersection of vision and reality where these new IC world trends and ideas are discussed and challenged. I am excited about sharing our program with Advantest users and welcome them to join us for VOICE 2017 -- in Palm Springs, Shanghai, or both -- as we discuss the latest developments in our connected world."
Advantest's VOICE 2017 call for papers focuses on eight technology tracks:
Hot Topics concerns new market drivers and future trends including SmarTest 8, Wave Scale RF and MX, automotive power analog, Internet of Things (IoT), emerging wireless standards, and test challenges at next-generation technology nodes.
Device-Specific Testing covers techniques for testing MCUs, ASICs, PMICs, automotive radar, sensors, memory, baseband, cellular, multi-chip packages and more.
Hardware Design and Integration includes tester/handler integration, probe and package loadboard design, challenges of new package technologies and fine-pitch devices, and more.
Improving Throughput addresses test-time reduction, increased multi-site, multi-site efficiency, concurrent test, and more.
Reducing Time to Market encompasses DFT, pattern simulations/cyclization, automatic test program generation, system-level test, and more.
New Hardware/Software Test Solutions focuses on solutions utilizing the latest hardware or software features.
Test Methodologies involves techniques for testing DC, RF, mixed signal or high-speed digital devices.
Product Engineering includes software and tools for data analysis, test program documentation/versioning and production test elimination techniques. 
Test developers are invited to submit their abstracts for consideration at either the U.S. or China locations, or both, by going to https://voice.advantest.com/call-for-papers. All submissions must be received by November 18, 2016. Accepted presenters will be notified in January 2017. Audience members at the conference sessions in May 2017 will vote for the best papers, with winning presenters receiving prizes.
Attending/Sponsoring VOICE 2017
For more information about the VOICE 2017 Developer Conference or sponsorship opportunities, please visit https://voice.advantest.com or email mktgcomms@advantest.com.
About Advantest VOICE 2017
Managed by a steering committee of volunteer representatives from Advantest and its customers, VOICE is the leading conference for the growing international community of users and strategic partners involved with Advantest's V93000 and T2000 SoC test platforms as well as Advantest memory testers, handlers and test cell solutions. The conference offers a unique opportunity to take part in making semiconductor testing operations as efficient and cost-effective as possible. Attendees gain and share valuable insights, build long-lasting relationships and learn what's new about Advantest test equipment, handlers and applications.
About Advantest Corporation
A world-class technology company, Advantest is the leading producer of automatic test equipment (ATE) for the semiconductor industry and a premier manufacturer of measuring instruments used in the design and production of electronic instruments and systems. Its leading-edge systems and products are integrated into the most advanced semiconductor production lines in the world. The company also focuses on R&D for emerging markets that benefit from advancements in nanotech and terahertz technologies, and has introduced multi-vision metrology scanning electron microscopes essential to photomask manufacturing, as well as a groundbreaking 3D imaging and analysis tools. Founded in Tokyo in 1954, Advantest established its first subsidiary in 1982, in the USA, and now has subsidiaries worldwide. More information is available at www.advantest.com.
ADVANTEST CORPORATION
3061 Zanker Road
San Jose, CA 95134, USA
Judy Davies
Email Contact