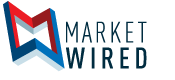 U.S. FDA Approves increased Compassionate Use Patient Cases and Sites for ReCell(R) in Life-Threatening Injuries
/EINPresswire.com/ -- NORTHRIDGE, CA and PERTH, AUSTRALIA and LONDON, UNITED KINGDOM--(Marketwired - Oct 18, 2016) -
Up to 48 patients can now be treated at 15 US burns centers
Increased use of ReCell® device by US surgeons under the Compassionate Use dispensations
Latest FDA approval separate to approval earlier in the month for Continued Access


The U.S. Food and Drug Administration has approved a further increase in the number of patients who can be treated in the United States with the ReCell® regenerative medical device under special compassionate use protocols, Avita Medical Ltd. (ASX: AVH), (OTCQX: AVMXY) said today.
The regenerative medicine company, which specializes in the treatment of wounds and skin defects, said the FDA had given a third expansion of its Compassionate Use Investigational Device Exemption (IDE) program for ReCell®, allowing the company to treat up to 48 patients who have insufficient healthy skin available for standard skin grafting of their injury. The FDA also increased to 15 the number of hospitals that could deploy the protocol. Several of these hospitals have been introduced to Avita's autologous cell harvesting approach under the Company's FDA approval trial, which is on schedule and now in a safety and observation period following treatment of all enrolled patients.
"We welcome this compassionate use expansion, which will allow surgeons to further deploy our devices in the U.S. for patients who suffer extensive injuries, and are in a life-threatening condition," said Avita CEO Adam Kelliher. "It underlines our key proposition, that ReCell is a safe, powerful and effective means of facilitating healing. Most of the cases to date have been in burns, indicating the growing interest we are seeing within the U.S. burns community for our unique approach."
Under the compassionate use protocol, use of ReCell® may be granted in cases where the patient's treating physician believes that there is no suitable alternative treatment. The FDA first approved the initial IDE for up to 12 subjects in life-threatening circumstances in April 2014. Applications have increased from surgeons to access the exemption, and in October 2015, the FDA doubled the number of patients permitted under the IDE, from 12 to 24 patients. In July this year, the number was again increased to 36 patients.
To date, 34 compassionate use cases using ReCell® have been conducted at several leading institutions, including Wake Forest Baptist Medical Center, the Arizona Burn Center at Maricopa Medical Center, Walter Reed National Military Medical Center, MedStar Washington Hospital Center, University of California San Diego Health System, Regional Medical Center / University of Tennessee, the U.S. Army Institute for Surgical Research (San Antonio), University of South Alabama, Baton Rouge General Hospital and Riley Hospital for Children (Indianapolis).
"We are grateful to the FDA for the opportunity to serve this highly vulnerable population," said Andrew Quick, Avita's Senior VP Clinical Development. "It also provides further opportunities to collaborate with leading U.S. surgeons to develop our understanding around what we anticipate will become best practice for treatment of skin injuries and defects in patients who have insufficient donor skin for conventional treatment."
The expansion of the IDE follows the FDA's separate Oct. 5 approval of Continued Access, under which surgeons who are participating in the approval trial are also able to access ReCell®. Under that approval, up to 60 new patients could be treated under an exemption that allows doctors to access a medical device while the marketing application is under preparation and review, if 'there is a public need for the device,' and 'there is preliminary evidence that the device is likely to be effective and no significant safety concern have been identified for the proposed indication.'
Avita is seeking a Pre Market Approval (PMA) for its ReCell® device, and its fully enrolled clinical trial has involved seven leading US burns centers. The Company says the programme is on track and it expects to submit its clinical data package in early 2017, with an anticipated market approval later in the year.
ABOUT AVITA MEDICAL LIMITED
Avita Medical develops and distributes regenerative products for the treatment of a broad range of wounds, scars and skin defects. Avita's patented and proprietary collection and application technology provides innovative treatment solutions derived from a patient's own skin. The Company's lead product, ReCell®, is used in the treatment of a wide variety of burns, plastic, reconstructive and cosmetic procedures. ReCell® is patented, CE-marked for Europe, TGA-registered in Australia, and CFDA-cleared in China. In the United States, ReCell® is an investigational device limited by federal law to investigational use, and a pivotal U.S. approval trial is underway. To learn more, visit www.avitamedical.com.