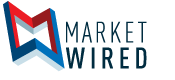 Intergraph(R) CAESAR II(R) webinar October 24th to discuss how to implement planned ASME code changes for better piping design
/EINPresswire.com/ -- HOUSTON, TX--(Marketwired - Oct 18, 2016) -  Intergraph will host a CAESAR II webinar on October 24, 2016 at 10:00 a.m. CDT (Houston) / 5:00 p.m. CEST (Amsterdam) that will discuss planned ASME B31.3 code changes in the B31J standard test method for determining stress intensification factors, flexibility factors and sustained stress indices for metallic piping components covered in ASME document STP-PT-073. Participants will learn how to easily evaluate and implement these in pipe stress analysis.
These codes use empirical formulas with well-known limitations in their accuracies that can result in overly conservative or optimistic results, so engineers are advised to use more applicable data if available. The webinar will discuss how to get more applicable data and the savings that can provide. Webinar leaders will be Richard Ay, PE, vice president and chief technology officer, and Mitch Sklar, PE, Business Development, Analysis Solutions at Intergraph CADWorx & Analysis Solutions. Webinar leaders with Paulin Research Group will be Tony Paulin, PE, founder and president, and Ryan Metcalf, PE, director of Sales and Marketing.
For more information about the webinar, visit http://coade.typepad.com/coadeinsider/2016/10/caesar-ii-webinar.html. To register for the webinar, visit http://icas.intergraph.com/20161024-CAESAR-Webinar.
For information on Intergraph analysis products, visit http://www.intergraph.com/ppm/analysis.aspx. For more information on Intergraph CAESAR II, visit http://www.intergraph.com/products/ppm/caesarii/.
About Intergraph CADWorx & Analysis Solutions
Intergraph CADWorx & Analysis Solutions is part of Intergraph Process, Power & Marine (PP&M). It develops and supports the following products: CADWorx, for plant design; CAESAR II, for pipe stress analysis; PV Elite and Visual Vessel Design, for pressure vessel analysis; TANK, for storage tank analysis; and GT STRUDL, for structural analysis.
Soon to be known as Hexagon Process, Power & Marine, Intergraph PP&M is part of Hexagon (Nasdaq Stockholm:HEXA B; hexagon.com), a leading global provider of information technologies that drive quality and productivity across geospatial and industrial enterprise applications.
© 2016 Intergraph Corporation. All rights reserved. Intergraph, the Intergraph logo, CADWorx, CAESAR II, PV Elite and GT STRUDL are registered trademarks, and TANK is a trademark, of Intergraph Corporation or its subsidiaries. Other brands and product names are trademarks of their respective owners.
Gary Carson
+1.713.668.8550
Email Contact
Vornel Walker
+1.281.890.4566