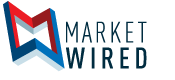 ReaderLink's Acquisition of Certain Studio Fun International Assets From Trusted Media Brands, Inc.
/EINPresswire.com/ -- SAN DIEGO, CA--(Marketwired - Oct 18, 2016) - Readerlink Distribution Services, LLC ("ReaderLink") and Trusted Media Brands, Inc. ("TMBI") today announced that ReaderLink has acquired certain assets relating to the children's book publishing business of TMBI, Studio Fun International, Inc. ("SFI"), which was formerly known as Reader's Digest Children's Publishing, Inc.
The transaction, which closed on Friday, October 14 at 11:59 pm EST, does not include any of TMBI's other magazine or adult book properties, such as Reader's Digest or Taste of Home.
ReaderLink is the largest full-service book distribution company in the United States, selling one out of every three trade books and servicing over 66,000 locations. Customers include virtually every significant retailer that is not a traditional book store, including mass merchants, warehouse clubs, grocery chains, drug chains, online sellers, specialty retailers, transportation centers and U.S. military installations worldwide. In addition, through its Printers Row Publishing Group, ReaderLink is, itself, a leading publisher.
Studio Fun is known for its premium novelty formats, notably its Movie Theater Storybook & Music Player® series. SFI's current trade list includes many titles licensed from Disney, Disney*Pixar, Marvel, and LucasFilm properties, as well as books under license from Nickelodeon, DreamWorks, Mattel, Hasbro, and Sesame Workshop. One of its most recent launches is a series with the ASPCA, part of a move over the past two years to supplement its core preschool list with more titles for older children.
The assets acquired by ReaderLink include Studio Fun branded and non-branded trade and religious formats, packaging formats, international co-edition formats, inventory, vendor and customer lists, and books and records relating to SFI's business. In addition, ReaderLink will be assuming certain license agreements with some of SFI's licensors, and will be working toward entering into its own agreements with remaining key licensors going forward.
The Studio Fun International imprint will be consolidated into ReaderLink's Printers Row Publishing Group, which has its general offices in San Diego, California, and will be added to PRPG's existing imprints, Silver Dolphin, Thunder Bay, Canterbury Classics and Portable Press.
No immediate effects of the transaction should be apparent to trade customers, insofar as the fall schedule is being published as planned, and sales, billing and fulfillment for trade sales will remain with Simon & Schuster. In addition, SFI will continue to fulfill special and custom edition orders through the remainder of 2016.
On a transitional basis, some SFI employees will continue to perform similar duties and tasks under a transitional arrangement with ReaderLink. 
Regarding the transaction, Dennis E. Abboud, ReaderLink's President and CEO said, "We are very excited to be acquiring the Studio Fun International imprint and formats. This transaction provides us with potential new licensor relationships and hundreds of additional, high-quality titles to expand and enhance our existing title list. We look forward to being able to leverage our world-class distribution network to help perpetuate the Studio Fun International brand and grow our publishing business."
Bonnie Kintzer, Trusted Media Brands President and CEO said, "We are pleased to have identified the right buyer for the Studio Fun assets and are certain the brand and its customers are in good hands. This transaction with ReaderLink allows us to focus on growing Trusted Media Brand's core businesses as we continue to evolve our brands and as a company."
The transaction has no effect on TMBI's previously announced plans to close Studio Fun International offices in White Plains, NY and Bath, UK.
About Readerlink Distribution Services, LLC
Readerlink Distribution Services, LLC is the largest full-service book distributor to non-trade booksellers in North America, selling approximately one out of every three trade books, and is a recognized leader in distribution logistics, value-added category management services, field services and business analytics. ReaderLink also owns San Diego-based Printers Row Publishing Group, a leading trade, children's and special markets publisher. ReaderLink is located in Oak Brook, IL. For more information, go to www.Readerlink.com.
About Trusted Media Brands. Inc.
Trusted Media Brands, Inc. is a visionary, brand-driven multiplatform media company, home to iconic brands like Taste of Home, the world's largest circulation food media brand; Reader's Digest; The Family Handyman, America's leading source for DIY; a suite of highly targeted brands including Birds & Blooms, Country, Country Woman, Farm & Ranch Living and Reminisce; and digital properties which include EnrichU, the Taste Community and Haven Home Media. Trusted Media Brands, Inc. reaches active consumers who genuinely connect with our blend of uplifting and enduring expertly-curated family, food, health, home improvement, finance and humor content -- digitally, via social media, magazines and books, and events and experiences. Founded in 1922 by DeWitt Wallace as The Reader's Digest Association, Inc., one of the first user-generated content publishers, Trusted Media Brands, Inc. is headquartered in New York City. For more information, visit TMBI.com.