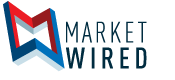 Performance Management in the Palm of Your Hand: PageUp Introduces Everyday Performance App
/EINPresswire.com/ -- New Mobile App Transforms Outdated Performance Management Processes, Enables Managers and Employees to Share Meaningful Feedback Anytime, Anywhere
NEW YORK, NY--(Marketwired - Oct 18, 2016) - PageUp, a leading global Talent Management Software provider, is shaking up performance management with the launch of its Everyday Performance App, announced today. The new mobile app provides a modern platform for managers and employees to easily log goals and achievements and share feedback in real time, helping companies inspire the best performance from their teams all year round and meeting the needs of an increasingly mobile-enabled workforce.
"As more and more businesses seek to reinvent performance management, they're looking to complement the annual review with systems that provide instant, real-time feedback every day," said Fiona Moreton, Global Head of Product Strategy for PageUp. "Addressing this need, PageUp developed our Everyday Performance App to provide managers with a smarter way of sharing feedback and success directly with employees, and for employees to better track and share their own goals and achievements."
"As PageUp continues to introduce technology people love to use, this latest innovation makes managing your own performance, as an employee, as easy as posting a status update to Facebook. It aims to help businesses re-engage people in the performance management process, ultimately resulting in improved performance outcomes," said Moreton.
The need for a new approach to performance management is clear; managers often have limited time to commit to the process, employees are not always aligned with the objectives set for them and existing performance management systems often fail to engage users to drive everyday performance. Moreover, a recent PwC Survey found nearly 70 percent of companies see line managers not prioritizing performance management conversations and feedback as an issue in their organizations. PageUp's Everyday Performance App was developed to address the challenges of performance management, delivering a mobile app that can run alongside any type of performance management process, structured or not.
The app collects the feedback and daily interactions that would be impossible for managers and employees to recall when sitting down for a formal review. By capturing dialogues between an employee and their manager, and requesting feedback from peers, direct reports and anyone else in the business that may be observing or sharing in an individual's success, managers can now deliver fairer and more comprehensive feedback to help their teams improve. Available in two different views -- for employees and managers -- the Everyday Performance App facilitates a more transparent and continuous performance management process.
Key features of the PageUp Everyday Performance App include:
Easy access to performance objectives: Employees can easily access their own objectives, and managers can view those of their direct reports from an intuitive mobile app. Through direct access to an employee's objectives and sharable employee journals to keep track of feedback and actions, managers can easily view the journals of their teams and gain insight into how they are progressing toward objectives.
Social capabilities: Employees can share their success by tagging other employees and their managers in their journal entries, helping them further align to objectives. Users can also take selfies as photographic evidence of their success and include them in their journals.
Timely feedback: Employees that have frequent feedback are more aligned, engaged and likely to be successful, yet many managers are challenged to provide timely feedback to employees on their progress. The Everyday Performance App enables them to share feedback directly with employees in real-time via the app, or save feedback for direct communication during a one-on-one catch-up discussion.
Continuous performance management: Rather than being limited to annual or semi-annual events, the Everyday Performance App allows employees and managers to track and discuss feedback throughout the year. As a result, performance can be evaluated more thoroughly, allowing for a more accurate appraisal and helping employees continually improve.
Additional information about PageUp's Everyday Performance App can be accessed at: https://www.pageuppeople.com/hr-solutions/performance-management-software/everyday-performance-app/.
About PageUp
PageUp is a global talent management software provider that's passionate about helping organizations automate their people processes and strategically align their human resources across borders, business units, cultures and languages, to execute on corporate objectives.
Our award-winning, SaaS solution unifies Recruiting and Onboarding, Learning and Development, Performance Management, Compensation, Career Planning and Succession Management, with Advanced Workforce Analytics running across all modules; assisting employers overcome talent management challenges that are inherent in operating across both developed and emerging markets.
We were originally founded in 1997 in Australia, and have since expanded globally to support both local and multinational organizations, including several Fortune 500 employers. Our solution is being accessed in over 190 countries by clients across diverse and multiple industries including banking, mining, retail, hospitality, manufacturing, education, governmental and non-profit organizations. We serve our global client base through offices in New York, London, Singapore, Hong Kong, Manila, Melbourne and Sydney. For more information visit: www.pageuppeople.com.