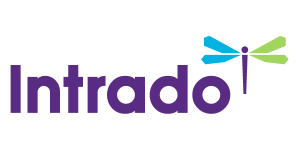 UFPI Reports Q3 Record Results: Net Earnings of $27.8 Million; Net Sales of $826.7 Million
Year-to-date profits up 30 percent over 2015
/EIN News/ -- GRAND RAPIDS, Mich., Oct. 18, 2016 (GLOBE NEWSWIRE) -- Universal Forest Products, Inc. (Nasdaq:UFPI) today announced recording-breaking 2016 third-quarter results, including net earnings attributable to controlling interests of $27.8 million, an increase of 8.9 percent over the same period of 2015. Year-to-date net earnings attributable to controlling interests were $80.4 million, up 30 percent over 2015. Earnings per diluted share were $1.36 in the third quarter of 2016, up from $1.26 in the third quarter of 2015. Net sales of $826.7 million – also a record for the third quarter – were up 8.4 percent over the same period of 2015.
"The employees of Universal are working hard to top the records they achieved during the last half of 2015, and we are pleased once again to report record results and growth," said CEO Matthew J. Missad. "We grew sales significantly in two key markets and continue to increase our sales of new products." Year-to-date new product sales were $247.9 million, a 16 percent increase over the $213.3 million reported for the same period of last year.
"We are continuing to make investments in our business and people to promote and enhance our continued success," Missad noted. "We have added staff and are investing in their training to support our growth. We also are investing in several significant initiatives, including new international and e-commerce groups, and a research and design center, all of which we believe will contribute to our success in 2017 and beyond."
Missad added that the Company continues to look for strategic acquisitions. Its purchase of idX Corp. closed near the end of the third quarter. idX is an international provider of highly customized merchandising solutions. Based in St. Louis, Mo., it has a network of more than 20 facilities across North America, Europe and Asia. Its sales in 2015 were approximately $303 million.
By market, the Company posted the following net sales results:

Retail: $339.7 million, up 15 percent over the third quarter of 2015
The Company benefited from a 9 percent increase in unit sales as well as rising lumber prices. Year-to-date retail unit sales are up 10 percent.  During the third quarter, sales to big-box retailers increased 20 percent and sales to other retailers increased 8 percent, in part because of market-share gains and increasing sales of new products. Our retail customers have benefited from improving U.S. consumer demand, as evidenced by the healthy gains in same-store sales they reported in their most recent quarters. 
Construction: $265.6 million, up 10 percent over the same period of 2015
Overall, unit sales in the construction market were up 6 percent over the same period of 2015, led by strong unit sales gains of 9 percent in residential construction. According to the U.S. Census Bureau, housing starts increased approximately 2.4 percent from June through August 2016 compared to the same period of 2015. The Company continues to focus its residential construction efforts in geographic areas of anticipated stable growth and recently added capacity in these markets.
Industrial: $233.8 million, down 1 percent from the third quarter of 2015
The Company has maintained its share of the industrial market but experienced a modest decrease in sales because of the softening U.S. economy, a decrease in U.S. exports, and its efforts to be more selective by focusing on higher-margin, value-added business.
CONFERENCE CALL
Universal Forest Products will conduct a conference call to discuss information included in this news release and related matters at 8:30 a.m. ET on Wednesday, October 19, 2016. The call will be hosted by CEO Matthew J. Missad and CFO Michael Cole, and will be available for analysts and institutional investors domestically at (888) 685-5759 and internationally at (503) 343-6031. Use conference ID 68009457. The conference call will be available simultaneously and in its entirety to all interested investors and news media through a webcast at http://www.ufpi.com. A replay of the call will be available through November 19, 2016, at any of the following numbers: (855) 859-2056 or (404) 537-3406 or (800) 585-8367.
UNIVERSAL FOREST PRODUCTS, INC.
Universal Forest Products, Inc. is a holding company that provides capital, management and administrative resources to subsidiaries in three robust markets: retail, construction and industrial. Founded in 1955, the Company is headquartered in Grand Rapids, Mich., with affiliates throughout North America, Europe, Asia and Australia. For more about Universal Forest Products, go to www.ufpi.com.  
This press release contains forward-looking statements within the meaning of Section 21E of the Securities Exchange Act, as amended, that are based on management's beliefs, assumptions, current expectations, estimates and projections about the markets we serve, the economy and the Company itself. Words like "anticipates," "believes," "confident," "estimates," "expects," "forecasts," "likely," "plans," "projects," "should," variations of such words, and similar expressions identify such forward-looking statements. These statements do not guarantee future performance and involve certain risks, uncertainties and assumptions that are difficult to predict with regard to timing, extent, likelihood and degree of occurrence. The Company does not undertake to update forward-looking statements to reflect facts, circumstances, events, or assumptions that occur after the date the forward-looking statements are made. Actual results could differ materially from those included in such forward-looking statements. Investors are cautioned that all forward-looking statements involve risks and uncertainty. Among the factors that could cause actual results to differ materially from forward-looking statements are the following: fluctuations in the price of lumber; adverse or unusual weather conditions; adverse economic conditions in the markets we serve; government regulations, particularly involving environmental and safety regulations; and our ability to make successful business acquisitions. Certain of these risk factors as well as other risk factors and additional information are included in the Company's reports on Form 10-K and 10-Q on file with the Securities and Exchange Commission.
CONSOLIDATED CONDENSED STATEMENTS OF EARNINGS AND COMPREHENSIVE INCOME (UNAUDITED)
 
FOR THE NINE MONTHS ENDED
 
SEPTEMBER 2016/2015
 
 
 
Quarter Period
 
 
 
Year to Date
 
 
 
(In thousands, except per share data)
 
2016
 
 
 
2015
 
 
 
2016
 
 
 
2015
 
 
 
 
 
 
 
 
 
 
 
 
 
 
 
 
 
 
 
 
 
 
 
 
 
 
 
 
 
 
 
 
 
 
 
 
 
 
 
 
 
 
 
 
 
 
 
 
 
 
 
 
 
 
 
 
 
NET SALES
 
$
826,665
 
 
 
100
%
 
$
762,275
 
 
 
100
%
 
$
2,380,909
 
 
 
100
%
 
$
2,233,470
 
 
 
100.0
%
 
 
 
 
 
 
 
 
 
 
 
 
 
 
 
 
 
 
 
COST OF GOODS SOLD 
 
 
708,611
 
 
 
85.7
 
 
 
651,569
 
 
 
85.5
 
 
 
2,028,629
 
 
 
85.2
 
 
 
1,930,739
 
 
 
86.4
 
 
 
 
 
 
 
 
 
 
 
 
 
 
 
 
 
 
 
 
GROSS PROFIT
 
 
118,054
 
 
 
14.3
 
 
 
110,706
 
 
 
14.5
 
 
 
352,280
 
 
 
14.8
 
 
 
302,731
 
 
 
13.6
 
 
 
 
 
 
 
 
 
 
 
 
 
 
 
 
 
 
 
 
SELLING,  GENERAL  AND 
 
 
 
 
 
 
 
 
 
 
 
 
 
 
 
 
 
  ADMINISTRATIVE  EXPENSES
 
 
74,457
 
 
 
9.0
 
 
 
67,951
 
 
 
8.9
 
 
 
223,059
 
 
 
9.4
 
 
 
198,087
 
 
 
8.9
 
 
NET (GAIN) LOSS ON DISPOSITION AND
 
 
 
 
 
 
 
 
 
 
 
 
 
 
 
 
 
  IMPAIRMENT OF ASSETS
 
 
45
 
 
 
-
 
 
 
230
 
 
 
-
 
 
 
94
 
 
 
-
 
 
 
68
 
 
 
-
 
 
 
 
 
 
 
 
 
 
 
 
 
 
 
 
 
 
 
 
EARNINGS FROM OPERATIONS
 
 
43,552
 
 
 
5.3
 
 
 
42,525
 
 
 
5.6
 
 
 
129,127
 
 
 
5.4
 
 
 
104,576
 
 
 
4.7
 
 
 
 
 
 
 
 
 
 
 
 
 
 
 
 
 
 
 
 
OTHER EXPENSE, NET
 
 
927
 
 
 
0.1
 
 
 
924
 
 
 
0.1
 
 
 
2,602
 
 
 
0.1
 
 
 
3,118
 
 
 
0.1
 
 
 
 
 
 
 
 
 
 
 
 
 
 
 
 
 
 
 
 
EARNINGS BEFORE INCOME TAXES
 
 
42,625
 
 
 
5.2
 
 
 
41,601
 
 
 
5.5
 
 
 
126,525
 
 
 
5.3
 
 
 
101,458
 
 
 
4.5
 
 
 
 
 
 
 
 
 
 
 
 
 
 
 
 
 
 
 
 
INCOME TAXES
 
 
13,861
 
 
 
1.7
 
 
 
14,718
 
 
 
1.9
 
 
 
43,268
 
 
 
1.8
 
 
 
36,887
 
 
 
1.7
 
 
 
 
 
 
 
 
 
 
 
 
 
 
 
 
 
 
 
 
NET EARNINGS
 
 
28,764
 
 
 
3.5
 
 
 
26,883
 
 
 
3.5
 
 
 
83,257
 
 
 
3.5
 
 
 
64,571
 
 
 
2.9
 
 
 
 
 
 
 
 
 
 
 
 
 
 
 
 
 
 
 
 
LESS NET EARNINGS ATTRIBUTABLE TO
 
 
 
 
 
 
 
 
 
 
 
 
 
 
 
 
 
  NONCONTROLLING INTEREST 
 
 
(945
)
 
 
(0.1
)
 
 
(1,327
)
 
 
(0.2
)
 
 
(2,828
)
 
 
(0.1
)
 
 
(2,876
)
 
 
(0.1
)
 
 
 
 
 
 
 
 
 
 
 
 
 
 
 
 
 
 
 
NET EARNINGS ATTRIBUTABLE TO
 
 
 
 
 
 
 
 
 
 
 
 
 
 
 
 
 
  CONTROLLING INTEREST
 
$
27,819
 
 
 
3.4
 
 
$
25,556
 
 
 
3.4
 
 
$
80,429
 
 
 
3.4
 
 
$
61,695
 
 
 
2.8
 
 
 
 
 
 
 
 
 
 
 
 
 
 
 
 
 
 
 
 
 
 
 
 
 
 
 
 
 
 
 
 
 
 
 
 
 
 
EARNINGS PER SHARE - BASIC 
 
$
1.36
 
 
 
 
$
1.26
 
 
 
 
$
3.95
 
 
 
 
$
3.06
 
 
 
 
 
 
 
 
 
 
 
 
 
 
 
 
 
 
 
 
 
 
EARNINGS PER SHARE - DILUTED
 
$
1.36
 
 
 
 
$
1.26
 
 
 
 
$
3.94
 
 
 
 
$
3.06
 
 
 
 
 
 
 
 
 
 
 
 
 
 
 
 
 
 
 
 
 
 
COMPREHENSIVE INCOME
 
 
27,608
 
 
 
 
 
24,305
 
 
 
 
 
81,736
 
 
 
 
 
60,365
 
 
 
 
 
 
 
 
 
 
 
 
 
 
 
 
 
 
 
 
 
 
LESS COMPREHENSIVE INCOME ATTRIBUTABLE
 
 
 
 
 
 
 
 
 
 
 
 
 
 
 
 
 
  TO NONCONTROLLING INTEREST
 
 
(495
)
 
 
 
 
(445
)
 
 
 
 
(1,576
)
 
 
 
 
(1,578
)
 
 
 
 
 
 
 
 
 
 
 
 
 
 
 
 
 
 
 
 
 
COMPREHENSIVE INCOME
 
 
 
 
 
 
 
 
 
 
 
 
 
 
 
 
 
  ATTRIBUTABLE TO CONTROLLING INTEREST
 
$
27,113
 
 
 
 
$
23,860
 
 
 
 
$
80,160
 
 
 
 
$
58,787
 
 
 
 
 
 
 
 
 
 
 
 
 
 
 
 
 
 
 
 
 
 

SUPPLEMENTAL SALES DATA

 
 
 
 
 
 
 
 
 
 
 
 
 
 
 
 
 
 
 
Quarter Period
 
Year to Date
 

Market Classification

 
2016

 
 
 
2015

 

%

 
2016

 
 
 
2015

 

%

 
Retail
 
$
339,744
 
 
 
 
$
296,022
 
 
 
15
%
 
$
1,017,225
 
 
 
 
$
905,826
 
 
 
12
%
 
Industrial
 
 
233,757
 
 
 
 
 
235,376
 
 
 
-1
%
 
 
669,389
 
 
 
 
 
683,763
 
 
 
-2
%
 
Construction
 
 
265,563
 
 
 
 
 
241,810
 
 
 
10
%
 
 
733,700
 
 
 
 
 
676,228
 
 
 
8
%
 
Total Gross Sales
 
 
839,064
 
 
 
 
 
773,208
 
 
 
9
%
 
 
2,420,314
 
 
 
 
 
2,265,817
 
 
 
7
%
 
Sales Allowances
 
 
(12,399
)
 
 
 
 
(10,933
)
 
 
 
 
(39,405
)
 
 
 
 
(32,347
)
 
 
 
Total Net Sales
 
$
826,665
 
 
 
 
$
762,275
 
 
 
 
$
2,380,909
 
 
 
 
$
2,233,470
 
 
 
 
 
 
 
 
 
 
 
 
 
 
 
 
 
 
 
 
 
 
 
 
 
 
 
 
 
 
 
 
 
 
 
 
 
 
 
 
CONSOLIDATED CONDENSED BALANCE SHEETS (UNAUDITED)
 
SEPTEMBER 2016/2015
 
 
 
 
 
 
 
 
 
 
 
 
 
 
 
 
 
(In thousands)
 
 
 
 
 
 
 
 
 
 
 
 
 
ASSETS
 

2016

 

2015

 
LIABILITIES AND EQUITY
 

2016

 

2015

 
 
 
 
 
 
 
 
 
 
 
 
 
 
 
 
 
CURRENT ASSETS
 
 
 
 
 
CURRENT LIABILITIES
 
 
 
 
 
 
Cash and cash equivalents
 
$
36,683
 
 
$
55,373
 
 
 
Cash overdraft
 
$
13,940
 
 
$
-
 
 
 
Restricted cash
 
 
909
 
 
 
1,139
 
 
 
Accounts payable
 
 
137,979
 
 
 
101,117
 
 
 
Investments
 
 
10,453
 
 
 
5,955
 
 
 
Accrued liabilities
 
 
156,653
 
 
 
112,350
 
 
 
Accounts receivable
 
 
343,771
 
 
 
273,737
 
 
 
Current portion of debt
 
 
1,584
 
 
 
834
 
 
 
Inventories
 
 
369,928
 
 
 
288,209
 
 
 
 
 
 
 
 
 
 
 
Other current assets
 
 
29,043
 
 
 
23,112
 
 
 
 
 
 
 
 
 
 
 
 
 
 
 
 
 
 
 
 
 
 
 
 
 
 
TOTAL CURRENT ASSETS
 
 
790,787
 
 
 
647,525
 
 
TOTAL CURRENT LIABILITIES
 
 
310,156
 
 
 
214,301
 
 
 
 
 
 
 
 
 
 
 
 
 
 
 
 
 
 
OTHER ASSETS
 
 
11,173
 
 
 
8,934
 
 
LONG-TERM DEBT AND
 
 
 
 
 
INTANGIBLE ASSETS, NET
 
 
224,186
 
 
 
200,929
 
 
 
CAPITAL LEASE OBLIGATIONS
 
 
110,362
 
 
 
84,722
 
 
PROPERTY, PLANT
 
 
 
 
 
OTHER LIABILITIES
 
 
43,029
 
 
 
56,757
 
 
 
AND EQUIPMENT,  NET
 
 
284,491
 
 
 
254,530
 
 
EQUITY
 
 
847,090
 
 
 
756,138
 
 
 
 
 
 
 
 
 
 
 
 
 
 
 
 
 
 
 
 
 
 
 
 
 
 
 
 
 
 
 
 
 
 
TOTAL ASSETS
 
$
1,310,637
 
 
$
1,111,918
 
 
TOTAL LIABILITIES AND EQUITY
 
$
1,310,637
 
 
$
1,111,918
 
 
 
 
 
 
 
 
 
 
 
 
 
 
 
 
 
 
 
 
 
 
 
 
 
 
 
 
 
 
 
 
 
 
CONSOLIDATED CONDENSED STATEMENTS OF CASH FLOWS (UNAUDITED)
 
FOR THE NINE MONTHS ENDED
 
SEPTEMBER 2016/2015
 
(In thousands)
 

2016

 

2015

 
CASH FLOWS FROM OPERATING ACTIVITIES:
 
 
 
 
 
Net earnings
 
$
83,257
 
 
$
64,571
 
 
Adjustments to reconcile net earnings to net cash from operating activities:
 
 
 
 
 
 
 
 
 
 
 
Depreciation
 
 
29,014
 
 
 
28,013
 
 
Amortization of intangibles
 
 
1,868
 
 
 
2,730
 
 
Expense associated with share-based compensation arrangements
 
 
1,568
 
 
 
1,351
 
 
Excess tax benefits from share-based compensation arrangements
 
 
-
 
 
 
(33
)
 
Expense associated with stock grant plans
 
 
105
 
 
 
85
 
 
Deferred income tax
 
 
(53
)
 
 
(269
)
 
Equity in earnings of investee
 
 
(241
)
 
 
(283
)
 
Net loss on disposition and impairment of assets
 
 
94
 
 
 
68
 
 
Changes in:
 
 
 
 
 
Accounts receivable
 
 
(69,357
)
 
 
(76,723
)
 
Inventories
 
 
21,683
 
 
 
51,068
 
 
Accounts payable and cash overdraft
 
 
35,026
 
 
 
10,864
 
 
Accrued liabilities and other
 
 
33,413
 
 
 
39,967
 
 
  NET CASH FROM OPERATING ACTIVITIES
 
 
136,377
 
 
 
121,409
 
 
 
 
 
 
 
 
CASH FLOWS FROM INVESTING ACTIVITIES:
 
 
 
 
 
Purchases of property, plant, and equipment
 
 
(35,723
)
 
 
(36,520
)
 
Proceeds from sale of property, plant and equipment
 
 
516
 
 
 
2,382
 
 
Acquisitions, net of cash received
 
 
(66,615
)
 
 
(2,584
)
 
Repayments of debt of acquiree
 
 
(92,830
)
 
 
-
 
 
Purchases of noncontrolling interest
 
 
(1,100
)
 
 
(1,256
)
 
Advances of notes receivable
 
 
(5,400
)
 
 
(4,403
)
 
Collections of notes receivable and related interest
 
 
5,819
 
 
 
8,784
 
 
Purchases of investments
 
 
(4,468
)
 
 
(5,955
)
 
Proceeds from sale of investments
 
 
1,395
 
 
 
-
 
 
Cash restricted as to use
 
 
(323
)
 
 
(734
)
 
Other, net
 
 
(1,733
)
 
 
180
 
 
  NET CASH USED IN INVESTING ACTIVITIES
 
 
(200,462
)
 
 
(40,106
)
 
 
 
 
 
 
 
CASH FLOWS FROM FINANCING ACTIVITIES:
 
 
 
 
 
Borrowings under revolving credit facilities
 
 
52,479
 
 
 
297,354
 
 
Repayments under revolving credit facilities
 
 
(27,177
)
 
 
(311,253
)
 
Proceeds from issuance of common stock
 
 
396
 
 
 
960
 
 
Distributions to noncontrolling interest
 
 
(3,160
)
 
 
(3,159
)
 
Dividends paid to shareholders
 
 
(8,529
)
 
 
(8,050
)
 
Repurchase of common stock
 
 
-
 
 
 
(800
)
 
Other, net
 
 
(28
)
 
 
22
 
 
NET CASH FROM (USED IN) FINANCING ACTIVITIES
 
 
13,981
 
 
 
(24,926
)
 
 
 
 
 
 
 
Effect of exchange rate changes on cash
 
 
(969
)
 
 
(1,004
)
 
NET CHANGE IN CASH AND CASH EQUIVALENTS
 
 
(51,073
)
 
 
55,373
 
 
 
 
 
 
 
 
CASH AND CASH EQUIVALENTS, BEGINNING OF PERIOD
 
 
87,756
 
 
 
-
 
 
 
 
 
 
 
 
CASH AND CASH EQUIVALENTS, END OF PERIOD
 
$
36,683
 
 
$
55,373
 
 
 
 
 
 
 
 
 
 
 
 
 
 
AT THE COMPANY
Lynn Afendoulis
Director, Corporate Communications
(616) 365-1502