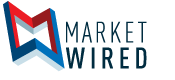 Mincom Capital Inc. Announces Intent to Acquire Braille Holdings Inc. as an Entry Point to the Lucrative Energy Storage Space With Next Generation Graphene Based Lithium Battery Technologies
/EINPresswire.com/ -- OTTAWA, ONTARIO--(Marketwired - Oct 18, 2016) - Mincom Capital Inc. ("Mincom") (TSX VENTURE:MOI) is pleased to announce it has entered into a non-binding letter of intent with Grafoid Inc. ("Grafoid") to acquire Grafoid's 75% interest in Braille Holdings Inc. ("Braille"), of Sarasota, Florida which owns Braille Battery.
Braille Battery, acquired by Grafoid in September 2014, is a global leader in the development, production and sales of ultra lightweight, high performance Lithium-Ion high performance batteries and, the supplier of the world's first environmentally sustainable AGM carbon fiber batteries for IndyCar, NASCAR, Formula 1 racing cars, motorcycles and batteries for the marine industry.
Grafoid, a privately held company, is a world leading graphene research, application development and investment company that holds a controlling interest in Graphite Zero Pte Ltd., a mass producer of globally patented, low cost, high performing few layer graphene trademarked as Mesograf™.
The proposed purchase price is US $2,000,000, of which US $1,000,000 will be paid in cash and US $1,000,000 will be paid in shares issued to Grafoid from the treasury of Mincom. The acquisition is subject to the normal transaction documents expected in an acquisition of this nature.
In conjunction with the acquisition, Mincom proposes to raise, subject to the TSX Venture Exchange ("TSXV") acceptance, up to US $3,000,000 by way of private placement of units of Mincom at a price of US $0.10 per unit (the "Offering"). Each unit will be comprised of 1 common share of Mincom and 1 warrant. Each warrant shall be exercisable into 1 common share at a price of CAD $0.18 for a period of 4 years from the closing date of the Offering.
The proceeds will be used to cover the consideration of the transaction with Grafoid and working capital.
A recent report co-authored by Bloomberg New Energy Finance and McKinsey & Co. estimated that battery costs dropped to $350 a kilowatt-hour in 2015 from $1,000 in 2010.
The costs of lithium-ion batteries, which typically make up about 40 percent of an electric car's value, may fall by 16 percent to 20 percent with each cumulative doubling of the vehicles' manufacture, according to the report.
Mincom President and Chief Executive Officer Gary Economo said global markets have reached a tipping point, buoyed in part, by government initiatives flowing from the 2015 Paris agreement on global warming, are focused on the positive economic impact of the electrification of transportation industries.
"The timing of our move to acquire Braille Battery represents a progressive business step that will enable us to build upon Braille's pioneering battery technology developments," said Mr. Economo.
"We see future market opportunities for high performing next generation batteries in the bus and truck manufacturing sectors and we see trends emerging in marine, aviation and medical equipment and other industrial sectors that might benefit from graphene-based energy solutions," he said.
Mincom, he said, offers a public investment portal to an established, branded, revenue generating battery company already engaged in next generation battery development.
About Mincom Capital Inc.
Mincom shares are traded on the TSX Venture Exchange. Further information about Mincom can be found in its filings with Canadian securities regulators, which filings are available at www.sedar.com.
About Braille Battery
Braille Battery Inc. is a Sarasota, Florida-based battery manufacturing and energy storage solutions company and the pioneer of a complete line of lightweight high powered battery systems for the transportation market.
Braille developed the world's first commercially available automotive lithium starting battery and has grown to become the highest volume producer of automotive lithium starting batteries. The company retains international patent protection on over 20 unique battery improvements. Some have achieved market success while others have been applied in non-consumer applications.
Its technological achievements include battery containment using composite technologies; thermal management, high amperage solutions, high vibration designs, novel battery chemistries, battery controls and dual use chemistries.
Braille's ISO compliant manufacturing facility houses management offices, design and engineering, research and development, manufacturing, logistics and fulfillment. Braille is an FDA manufacturer and is GSA / CCR registered.
Braille's achievements include numerous firsts in the industry, among them: development of the first carbon fiber battery; first Lithium-Ion automotive original equipment starting battery; first carbon Li-Ion battery; first European Community RoHS environmentally approved automotive battery; first lithium battery to win a Formula 1 Championship; first lithium battery to win Daytona 500, NASCAR and Le Mans Championships, and; the first Lithium Iron Phosphate energy storage solution for the U.S. defense industry.
Disclaimer & Forward Looking Statement
Neither TSX Venture Exchange nor its Regulation Services Provider (as that term is defined in policies of the TSX Venture Exchange) accepts responsibility for the adequacy or accuracy of this release.
Certain information included in this press release is forward-looking and may involve risks and uncertainties. The results or events predicted in these statements may differ materially from actual results or events. Factors that might cause a difference include, but are not limited to, competitive developments, risks associated with Mincom's growth, the state of the financial markets, regulatory risks and other factors. Forward-looking statements included or incorporated by reference in this press release include statements with respect to proposed terms of the private placement transaction. There can be no assurance that any statements of forward-looking information contained in this release will prove to be accurate. Actual results and future events could differ materially from those anticipated in such statements. These and all subsequent written and oral statements containing forward-looking information are based on the estimates and opinions of management on the dates they are made and expressly qualified in their entirety by this notice. Unless otherwise required by applicable securities laws, Mincom disclaims any intention or obligation to update or revise any forward-looking statements, whether as a result of new information, future events or otherwise. Readers are cautioned not to place undue reliance on any statements of forward-looking information that speak only as of the date of this release. More detailed information about potential factors that could affect Mincom's financial and business results is included in public documents Mincom files from time to time with Canadian securities regulatory authorities and which are available at www.sedar.com.