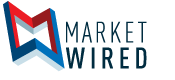 UPDATE - RewardStream Further Strengthens Advisory Board with Addition of Senior Executive Jamie Anderson
/EINPresswire.com/ -- Anderson brings 18 years of experience working with major brands in online loyalty and retention marketing
VANCOUVER, BRITISH COLUMBIA--(Marketwired - Oct 18, 2016) - RewardStream Solutions Inc. ("RewardStream" or the "Company") (TSX VENTURE:REW)(FRANKFURT:JL4L) (WKN Number A2APX1), a world leader in automated referral marketing solutions has announced that senior executive Jamie Anderson has joined the Advisory Board.
Anderson is currently the Vice President of Partnerships at Points International Ltd. Points is the global leader in providing loyalty eCommerce and technology solutions to the world's top brands. Most recently, Anderson lead the expansion of the Points business into Europe and the Middle East. Prior to Points, Anderson worked in senior online marketing roles at AOL, DoubleClick and Loyalty One.
"We are pleased to welcome Jamie to our Advisory Board," said Rob Goehring, Chief Executive Officer of RewardStream. "Jamie has had an extensive career in digital marketing, loyalty and ecommerce. His background serving major global brands will add tremendous capabilities to our team, and we look forward to leveraging his expertise to grow RewardStream in North America as well as Europe."
"I look forward to helping RewardStream accelerate the growth of their business in both domestic as well as international markets," stated Anderson. "Referral marketing is an excellent extension of many marketing programs and I believe with their flexible technology platform, RewardStream is in a unique position to offer their expertise to brands around the world."
About RewardStream Solutions Inc.
RewardStream specializes in the execution of automated referral marketing programs that help brands to acquire, engage, and retain their most valuable stakeholders - customers. By utilizing an innovative blend of marketing insight and proprietary technology, RewardStream turns an existing customer base into a powerful new sales channel for all of our clients. RewardStream delivers a scalable, real-time technology platform as the foundation of our client's referral program. The platform provides customer acquisition programs that deliver new, highly loyal customers at very low cost per acquisition rates. Our award-winning marketing solutions have powered loyalty and referral marketing programs across 39 countries for brands including Boost Mobile, Virgin Mobile, Envision Financial, Koodo Mobile and more. For more information please visit www.rewardstream.com.
Forward-Looking Information
This news release contains forward-looking information, which involves known and unknown risks, uncertainties and other factors that may cause actual events to differ materially from current expectation. Important factors - including the availability of funds and the results of financing efforts - that could cause actual results to differ materially from the Company's expectations are disclosed in the Company's documents filed from time to time on SEDAR (see www.sedar.com). Readers are cautioned not to place undue reliance on these forward-looking statements, which speak only as of the date of this press release. The Company disclaims any intention or obligation, except to the extent required by law, to update or revise any forward-looking statements, whether as a result of new information, future events or otherwise.
Neither the TSX Venture Exchange nor its Regulation Services Provider (as that term is defined in the policies of the TSX Venture Exchange) accepts responsibility for the adequacy or accuracy of this release.