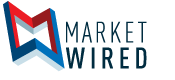 Relevium Completes Maestro Private Placement
/EINPresswire.com/ -- MONTREAL, QUEBEC--(Marketwired - Oct 18, 2016) - Relevium Technologies Inc. (TSX VENTURE:RLV) (FRANKFURT:6BX) (the "Company" or "Relevium") is pleased to announce it has completed the previously announced private placement by Maestro Capital Corporation (the "Private Placement").
On July 6, 2016, the Company announced the execution of the subscription agreement by Maestro Capital Corporation, a CPC, for a total of 1,500,000 units, at a price of $0.10 each, each unit comprising one common share and a three year share purchase warrant with an exercise price of $0.15. The private placement was subject to the approval of Maestro's shareholders.
On August 19, 2016, the Company closed a private placement and issued an aggregate of 5,058,000 units of the Company (the "Units"), at a price of $0.10 per Unit, with gross proceeds of $505,800 to the Company, including the 1,500,000 Units subscribed by Maestro. On September 6, 2016, Maestro announced it had received shareholder approval in respect of its investment in Relevium during its August 31, 2016 shareholder meeting.
Today, Relevium proceeded with the completion of the private placement transaction by Maestro and obtained the release of the $150,000 in subscription funds.
The Company also announced that in addition to the participation of Maestro and other investors, the private placement included the subscriptions of two officers and an insider of Relevium, namely: Andre Godin, Chairman (125,000 Units) and Leena Lakdawala, CEO (125,000 Units), representing an aggregate investment of $25,000 and EGI Holdings Corporation (250,000 Units), a company controlled by Mr. Edward Ierfino and a 10% shareholder of Relevium, representing an investment of $25,000. The foregoing subscriptions by each of the two officers and the insider are considered a "related party transaction" under Regulation 61-101 respecting Protection of Minority Security Holders in Special Transactions (Québec) ("Regulation 61-101") and the corresponding Policy 5.9 of the TSX Venture Exchange. The Company relied on Sections 5.5(a) and 5.7(1)(a) of Regulation 61-101, respectively, for exemptions from the formal valuation and minority approval requirements under Regulation 61-101, as neither the fair market value of the Units issued to the related parties, nor the amount of consideration paid therefor, exceeds 25% of the Company's market capitalization. A material change report in respect of the related party transactions was not filed at least 21 days in advance of the private placement, as the subscriptions from the related parties were not confirmed until immediately prior to the closing and the Company wished to close the offering on an expedited basis for sound business reasons.
Leena Lakdawala, CEO of Relevium stated: "We are very pleased to have been able to complete this investment by Maestro Capital Corporation, which brings this private placement to its conclusion. We also take this time to underline our commitment to follow through on our current initiatives and we welcome Maestro to our growing list of shareholders".
About Relevium Technologies Inc.
Relevium is a TSXV listed company focused on growth through the acquisition of businesses, products and/or technologies within the scope of the expanding health and wellness sector, specifically under three important verticals: Pain Relief, Recovery and Performance. Relevium Technologies Inc. currently holds patented intellectual property for application of static magnetic fields on direct-to-consumer devices, which aid in decreasing pain, improving recovery time and enhancing overall physical performance.
On Behalf of the Board of Directors
RELEVIUM TECHNOLOGIES INC.
"Leena Lakdawala"
CEO and Director
NEITHER THE TSX VENTURE EXCHANGE NOR ITS REGULATION SERVICES PROVIDER (AS THAT TERM IS DEFINED IN THE POLICIES OF THE TSX VENTURE EXCHANGE) ACCEPTS RESPONSIBILITY FOR THE ADEQUACY OR ACCURACY OF THIS RELEASE.
CAUTIONARY STATEMENT REGARDING FORWARD-LOOKING INFORMATION: This news release includes certain "forward-looking statements" under applicable Canadian securities legislation. Forward-looking statements include, but are not limited to, statements with respect to the business and operations of the Company. Forward-looking statements are necessarily based upon a number of estimates and assumptions that, while considered reasonable, are subject to known and unknown risks, uncertainties, and other factors which may cause the actual results and future events to differ materially from those expressed or implied by such forward-looking statements. Such factors include, but are not limited to: general business, economic, competitive, political and social uncertainties; delay or failure to receive board, shareholder or regulatory approvals; and the ability of the Company to execute and achieve its business objectives. There can be no assurance that such statements will prove to be accurate, as actual results and future events could differ materially from those anticipated in such statements. Accordingly, readers should not place undue reliance on forward-looking statements. There can be no assurance that the conditions to the transactions contemplated by the potential letter of intents will be satisfied or that those transactions will be completed. The Company disclaims any intention or obligation to update or revise any forward-looking statements, whether as a result of new information, future events or otherwise, except as required by law.