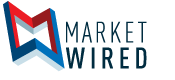 Goodfellow Announces Grant of Management Cease Trade Order
/EINPresswire.com/ -- DELSON, QUEBEC--(Marketwired - Oct 18, 2016) - Goodfellow Inc. (TSX:GDL) ("Goodfellow" or the "Corporation") announces today the grant by the Autorité des marches financiers of an order prohibiting all trading of the securities of the Corporation by its Chief Executive Officer, Chief Financial Officer and its directors. This order was granted at the request of the Corporation as an alternative to a cease trade order in relation to the delay in the filing of the Corporation's interim financial report, interim management discussion and analysis and interim certificates for the quarter ended August 31, 2016 which were required to be filed by October 15, 2017, as announced by way of press release on October 13, 2016. Please refer to such prior press release for the details concerning such situation and the Corporation's intentions going forward.
ABOUT GOODFELLOW
Goodfellow Inc. is one of eastern Canada's largest independent re-manufacturers and distributors of lumber and hardwood flooring products. Goodfellow shares trade on the Toronto Stock Exchange under the symbol GDL.
For more details, please go to www.goodfellowinc.com