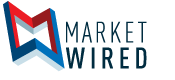 Sedgwick Announces 11th Annual Women in Construction Conference
/EINPresswire.com/ -- Event Provides Education, Professional Development and Networking
WASHINGTON, DC--(Marketwired - October 18, 2016) - Sedgwick LLP will continue its tradition of building relationships and careers in the construction industry through its annual Women in Construction (WIC) Conference. This year's conference will be held on October 20, in Washington, D.C.
The conference, now in its 11th year, carries the theme "Building With the Right Tools" and takes place at the Grand Hyatt Washington. Since 2006, the Women in Construction Conference has provided an avenue for women in the construction industry -- from young professionals to senior executives -- to connect and grow professionally through education, professional development and networking.
"Our mission in founding the conference more than a decade ago was to empower fellow women in the construction industry and to provide them opportunities for professional development that were not otherwise available," said Barbara Werther, Sedgwick partner and Women in Construction Conference co-founder. "In the years that have passed since that time, we have received enthusiastic, heartfelt and consistent feedback -- the conference is an incredible event. It's been an extremely rewarding experience, and we look forward to building on the past this year."
The conference features a full day of panel discussions, presentations and interactive breakout activities covering key issues, including:
Building Women's Success Inside Your Own Organization (Mentoring, Women's Groups and Outreach)
Innovation Lightning Talks
Work/Life Focus Discussion (Personal Health and Finance)
A View From the Trenches: What Developers Love/Hate About Their General Contractors
Navigating the Federal Space
Designing Women - Supporting the Under-Represented
Success Story in the Power Industry
Each year, the conference draws more than 300 women and men throughout the construction industry, including general contractors, subcontractors, developers, architects and engineers. Attendees span trade associations, nonprofits, construction consulting companies and law firms across the United States and Canada.
For more information about the conference, including registration details, visit womeninconstructionconference.com.
About Sedgwick LLP
Sedgwick LLP provides trial, appellate, litigation management, counseling, risk management and transactional legal services to the world's leading companies. With offices in Austin, Chicago, Dallas, Kansas City, London, Los Angeles, Miami, New York, Newark, Orange County (Calif.), San Francisco, Seattle and Washington, D.C., and an affiliated office in Bermuda, Sedgwick's collective experience spans the globe and virtually every industry. For more information about Sedgwick, its lawyers and the services it provides, visit www.sedgwicklaw.com.