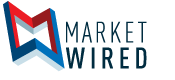 USPS Seeks Construction Contractors in Southern Illinois
AURORA, CO--(Marketwired - October 18, 2016) - The Western Facilities Construction CMT of the U.S. Postal Service (USPS) is seeking construction contractors for an Indefinite Quantity Contract (IQ JOC) at postal facilities within the area of Southern Illinois (Zip Codes 619-629).
/EINPresswire.com/ -- Contractors must be licensed to perform repair and alterations in the entire geographic area and must agree to perform work in the entire geographic area. Contractors also must be able to supply all labor, materials, equipment, and services necessary.
To bid on this opportunity, contractors must submit a technical qualification statement, management plan, and cost proposal. For this solicitation, cost is of equal importance to technical/management. The USPS may not necessarily make an award based on the lowest cost proposal or to the highest evaluated firms' management plan, but is seeking the best value between cost and technical/management ability.
At a minimum, interested Contractors must be fully licensed to perform construction work in the geographic area; have been in the construction business, for a minimum of five consecutive years; provide proof of bonding with a minimum aggregate dollar amount of $3,000,000 or more; and provide one person as a 24/7 contact -- name and phone number.
The USPS intends to award a unit price standard type contract for a two-year base period with two possible two-year renewal options. The initial contract value will be $500,000. The USPS will require performance bonds and payment bonds, as well as a sub-contracting plan, from the successful offeror(s), may increase the contract amount, by modification and with an appropriate increase in bonding, up to $9,900,000, and may award multiple contracts for the geographic area.
The USPS is also encouraging offerors to plan to work with small, minority-owned, and women-owned subcontractors.
Interested contractors must submit all required information in PDF format on on a USB Drive or CD to the following address:
USPS Facilities Services CMT
Attn: Lexi Croxton
3300 South Parker Road, Ste. 400
Aurora, CO 80014
Offerors are strongly encouraged to submit their proposals by one of the methods offered by the U.S. Postal Service: First Class, Priority, or Express Mail.
To receive the contract, contractors must be registered with the System for Award Management (SAM) database, and have as part of the Registration all current Representations and Certifications.
US Federal Contractor Registration, the world's largest third-party government registration firm, completes this required Registration on behalf of its clients. It also makes available information about opportunities like this, as well as training on how to locate, research, and respond to opportunities.
For more information, to get started with a SAM registration, or to learn more about how US Federal Contractor Registration can help your business succeed, call 877-252-2700, ext. 1.
US Federal Contractor Registration
William Henderson
Marketing Manager
877-252-2700, ext. 750