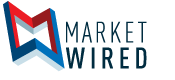 H1 Don't let BOTOX(R) in New Jersey Scare You
/EINPresswire.com/ -- H2 Advanced Dermatology & Skin Care Focuses on Smoothing Wrinkles (and Fears) in October
WEST ORANGE, NJ--(Marketwired - October 18, 2016) - Though October is a month typically known for scares and frights, the Advanced Dermatology & Skin Care team is celebrating the season with an event intended to raise awareness of the benefits of BOTOX® for New Jersey patients, putting to rest any fears they may have about the popular injectable used to smooth out dynamic wrinkles that form due to repeated muscle movements.
Dubbed "Bootox," the event will run from Oct. 21 to 31, with Dermatologist Dr. Deborah Spey offering her services Oct. 21 through 25 and Oct. 27 through 31. Fellow Dermatologist Dr. Rachael Hartman will run the event on Oct. 26. This 11-day event will feature education, specials, and opportunities for future discounts on BOTOX® and other products.
While some patients dread needles, they should know that anticipation is the worst part. Men and women who receive BOTOX® describe the sensation as nothing more than a slight pinch, and the Advanced Dermatology & Skin Care team can provide ice or a topical cream to numb the area for any patients who want to be sure their discomfort is minimized, though this is rarely needed.
As for safety, BOTOX® is the most commonly administered cosmetic treatment in the world, and has been for years. The cosmetic was the focus of numerous rigorous safety and efficacy studies and tests, and was used in a variety of medical applications long before its FDA approval for temporarily smoothing out forehead lines and crow's feet. It continues to be used for all of those applications today, creating an unparalleled record of both safety and patient satisfaction.
Tricks and treats during the Halloween-focused October season can be fun, but patients should never be surprised by their cosmetic treatments, whether BOTOX® or otherwise. The staff at Advanced Dermatology & Skin Care works with each patient to understand their aesthetic goal and create a treatment plan to help them reach it, offering education and guidance along the way. Each person will arrive at an understanding of what they are getting that day, the risks and benefits, and what to expect in the days, weeks, and months after their session.
Beyond BOTOX®, Advanced Dermatology & Skin Care offers a range of cosmetic treatments, including Juvéderm® for smoothing out static wrinkles, Juvéderm Voluma® for adding volume to the cheek area, and more.
To learn more about the "Bootox" event and general information about BOTOX® and other services, contact Advanced Dermatology & Skin Care in New Jersey by calling (973) 731-9600.
Contact:
www.drspey.com
(973) 731-9600