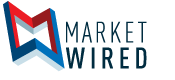 TSIA Announces New Strategic Services Offering Portfolio
/EINPresswire.com/ -- Leading Technology Services Association to Provide Strategic Insight to Facilitate Business Outcomes for Technology Services Organizations
LAS VEGAS, NV--(Marketwired - October 18, 2016) - The Technology Services Industry Association (TSIA), the leading association for today's technology services organizations, today unveiled TSIA Strategic Services, a new collection of offers designed to help technology services organizations accelerate their time to achieving desired business outcomes. This new offering portfolio was announced today at the Technology Services World conference held this week in Las Vegas.
TSIA developed its Strategic Services portfolio to provide organizations with a customized approach to overcoming specific challenges, achieving their objectives, and accelerating the path to success using TSIA insights and resources within each of their 8 service disciplines. Both members and non-members may book any of the offers within the Strategic Services portfolio, which consist of speaking, workshops, and advisory sprints, depending on the level of guidance their organization needs. These services range from single-day speaking engagements to customized one to two-month long advisories with TSIA research executives. The list of offerings within the TSIA Strategic Services portfolio are as follows:
Speaking: Companies can book TSIA industry experts for 1-2 hour speaking engagements, where they'll deliver contextual insight on the latest industry trends, challenges, and what the future holds from a list of available topics applicable to their operation.
Workshops: Over the course of 1-2 days, companies will receive focused advisory with an interactive workshop that brings together thought leadership, benchmark data, and industry best practices into one room.
Advisory Sprints: Organizations looking to receive customized guidance on overcoming a specific business challenge from start to finish can book an Advisory Sprint, which combines speaking, workshops, and advisory engagements. Over the course of 1-2 months, TSIA executives will provide proven frameworks to overcome the specific business challenge and craft a winning strategy for future success.
"TSIA's Strategic Services provide technology services organizations with a shortcut to achieving desired outcomes," said Tom Pridham, the SVP Strategic Services & GM Major Accounts Program for TSIA. "Companies can choose the level of assistance they need, from a 2-hour speaking engagement, a 2-day workshop to address a specific challenge, to a 2-month hands-on, customized engagement with our team of experts. TSIA Strategic Services are a great way to get the outcomes you want, faster."
Additional details about TSIA Strategic Services, as well as information on how to book an engagement can be found at https://www.tsia.com/strategic-services/about-strategic-services.html
About TSIA
The Technology Services Industry Association (TSIA) is the world's leading organization dedicated to advancing the business of technology and services. Technology services organizations large and small look to TSIA for world-class business frameworks, best practices based on real-world results, detailed performance benchmarking, exceptional peer networking opportunities, and high-profile certification and awards programs. TSIA corporate members represent the world's top technology companies as well as scores of innovative small and mid-size businesses in four major markets: enterprise IT and telecom, consumer technology, healthcare and healthcare IT, and industrial equipment and technology. TSIA's editorial blog, Inside Technology Services, is widely recognized by technology service professionals for providing thought leadership and insights into industry trends and best practices. Visit us at www.tsia.com, follow us on Twitter @TSIACommunity, or connect with us on LinkedIn and Google+.
Embedded Video Available: https://tsia.wistia.com/medias/eekkstjocm