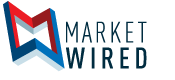 Fish Skin in the Desert
/EINPresswire.com/ -- Kerecis to Present Results of Omega3 Rich Fish Skin Wound Treatment at the Desert Foot Conference in Phoenix
PHOENIX, AZ--(Marketwired - Oct 18, 2016) - Kerecis, the company using fish skin to heal human wounds and tissue damage, will present results of five studies of the Kerecis Omega3 wound treatment at the annual Desert Foot conference to be held October 19 to 21 at the Sheraton Grand Phoenix.
Kerecis Omega3 is intact fish skin that is rich in naturally occurring Omega3 polyunsaturated fatty acids. When grafted onto damaged human tissue such as a diabetic wound the material recruits the body's own cells and is ultimately converted into living tissue.
According to the American Diabetes Association, more than 50,000 Americans undergo an amputation due to diabetes each year. Fully 30 to 50 percent of amputees will undergo another amputation within one to three years. The Wound Reach Foundation reported that diabetes-related amputations in the U.S. cost approximately $3 billion per year and that another $9 billion is spent on diabetic foot ulcer treatment.
"Our research indicates that our technology can help wounds improve, which could lower the number of amputations nationwide," said G. Fertram Sigurjonsson, CEO of Kerecis. "The studies we will present at Desert Foot reflect the fact that this treatment is particularly appropriate for the diabetic population," he added.
Kerecis will present the following poster abstracts at Desert Foot:
Cost-Saving Potential of Acellular Fish Skin Graft: a Cost-Simulation Study on Diabetic Foot Ulcers
Acellular Fish Skin as a Bone and Tendon Covering: Case Report
Grafting with Acellular Fish Skin Reduces Need for Antibiotics: A Patient Retrospective Study on 68 Wounds
Acellular Fish Skin is a Barrier to Bacterial Invasion Compared to Human Allograft and Mammalian-Derived Matrix Products
Superior Three-Dimensional Cell Ingrowth in Acellular Fish Skin Compared to Human Amnion/Chorion Membrane


Fish skin does not need anti-viral processing and is therefore much more similar in structure to human skin than anti-viral-processed skin substitutes. Because there is no risk of disease transmission, fish skin is only minimally processed, retaining its similarity to human skin. This has relevance in wound closure as shown by multiple clinical trials, including a double-blind, comparative randomized control trial (N=162) where fish skin favorably compared with mammalian skin substitutes. Furthermore fish skin is rich of Omega3 that possesses multiple health benefits.
About Desert Foot
The Desert Foot Conference is an educational program designed to enable participants to improve clinical care for patients with diabetes and to enhance communication among physicians and other foot care professionals. More information is available at www.desertfoot.org.
About Kerecis
Kerecis develops regenerative technologies based on fish skin and Omega3 polyunsaturated fatty acids. The initial Kerecis product, Kerecis Omega3 Wound, has been approved by the FDA and European regulatory authorities for wound healing. The technology is patented in the United States and multiple other countries. The Kerecis wound-healing product has a Medicare "Q" code (Q4158), allowing it to be easily identified and processed by Medicare and private insurance companies.
Production takes place in the Kerecis manufacturing facilities in Iceland. For more information, visit www.kerecis.com. Distributor inquiries are welcome.
Contact
Kay Paumier
Communications Plus
408-370-1243