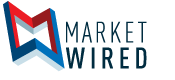 PSA: Movember money and University of Calgary offers Calgary prostate cancer survivors free activity programs
/EINPresswire.com/ -- CALGARY, AB--(Marketwired - October 18, 2016) - University of Calgary Kinesiology researcher Dr. Nicole Culos-Reed is helping Alberta men recover from prostate cancer by putting the "Move" in Movember. Her group has partnered with City of Calgary Recreation and the South Health Campus YMCA to offer free physical activity programs throughout Calgary. These 12-week evidence-based group activity and yoga programs, offered by TrueNTH LM address many issues a prostate cancer survivor may face, including fatigue, deconditioning and incontinence.
The free programs for survivors are offered at Southland and Village Square Leisure Centres, Sir Winston Churchill Aquatic & Recreation Centre, and the South Health Campus YMCA. Additional programs are offered in Edmonton, Red Deer, Medicine Hat, and Grande Prairie. Support persons can pay to join the program, and survivors can continue beyond the initial 12-weeks in a fee-based program. Additional support is available through the website, lifestyle.truenth.ca, to support men in rural locations or those who wish to engage in activity on their own.
To register for a program or to get more information, phone 403-210-8482 or email lifestyle@truenth.ca.
About TrueNTH Lifestyle Management
Funded by the Movember Foundation and awarded by Prostate Cancer Canada, TrueNTH Lifestyle Management (LM) is designed to help men living with prostate cancer gain access to information, care and support necessary to enhance their quality of life. A multi-national initiative, this comprehensive set of personalized programs will revolutionize the way that men and their families live with and beyond prostate cancer. In Canada, TrueNTH is managed by Prostate Cancer Canada, where the program takes a collaborative approach and involves solution teams from across the country. TrueNTH LM has resources available via the website (lifestyle.truenth.ca), as well as programming delivered in communities throughout Canada.
About the University of Calgary
The University of Calgary is a leading Canadian university located in the nation's most enterprising city. The university has a clear strategic direction to become one of Canada's top five research universities by 2016, where research and innovative teaching go hand in hand, and where we fully engage the communities we both serve and lead. This strategy is called Eyes High, inspired by the university's Gaelic motto, which translates as 'I will lift up my eyes.'
For more information, visit ucalgary.ca. Stay up to date with University of Calgary news headlines on Twitter @UCalgary and in our media centre at ucalgary.ca/mediacentre
Media Contact
Leanne Yohemas
Director, Communications and Marketing, Faculty of Kinesiology
Active Living | Dinos |Olympic Oval | Outdoor Centre| Sports Medicine Centre
University of Calgary
KNB135 | 2500 University Drive NW, Calgary, Alberta, CANADA T2N 1N4
T: 403.220.7652 | C: 403-389-2336 NEW
lmyohema@ucalgary.ca