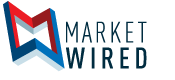 Comprehensive Online Qualitative Research Software Suite and Video Management System Now Available
/EINPresswire.com/ -- SASKATOON, SK--(Marketwired - Oct 18, 2016) -  itracks, the world leading provider of qualitative market research solutions, announces the completion of the itracks GO platform, a comprehensive online qualitative research suite. Over the past 4 years, itracks has developed the GO platform which hosts all types of online qualitative software activities (itracks Chat, itracks VideoChat, itracks Board, itracks IDI, iMarkIt, and Communities) integrated into one location, creating ease of use and efficiency. 
Included in the new GO platform release is VideoVault, an intuitive secure video analysis and reporting system for market research video and audio data. Multimedia files from traditional focus groups and interviews as well as online video focus groups and in-depth interview phone recordings can be uploaded into VideoVault. Researchers save time by creating tags and clips as they view the video data, which can be easily exported as highlight reels.
The GO platform offers benefits that include single sign-on to access research activities and data, numerous project management efficiencies, and enhanced security. The patented backroom capabilities of all of the software within the itracks GO qualitative suite continue to provide clientele and stakeholders with the ability to both observe and seamlessly interact with researchers from behind the virtual mirror. 
itracks CEO, Dan Weber, stated, "itracks GO was developed based on client requests for a system that efficiently provides in-depth insights for researchers, observers and participants. Researchers can log in once and access all of their qualitative technologies and projects in one place." The new GO Platform and VideoVault are being launched at The Market Research Event (TMRE) in Florida this week. Register for a webinar and create a free itracks GO account at www.itracks.com.
Video Overview of the GO Platform:
https://www.youtube.com/watch?v=mI1-tmsOqjc
VideoVault Intro Video:
https://www.youtube.com/watch?v=HOnpskI-Taw
About itracks
itracks has been a world-leading expert in online qualitative technologies since 1999 and holds the US patent for conducting focus groups online. itracks offers the only complete qualitative research suite in the industry, called itracks GO, which allows users to conduct any one of the sophisticated qualitative activities from within one intuitive platform. Visit itracks' website at www.itracks.com to learn more.
Contact:
Garnette Weber
Chief Administrative Officer
North America: 1.306.665.5026 ext. 203
Email: Email Contact