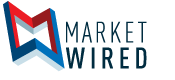 DealerPeople(R) Announces Walk-Around Video Contest
/EINPresswire.com/ -- All Car Salespeople Called to Submit Best Walk-Around For Chance to Win $1000, Among Other Prizes
IRVINE, CA--(Marketwired - Oct 18, 2016) - DealerPeople®, the first-of-its-kind, free web-based and mobile platform dedicated to providing solutions for recruiting, training and retaining the most qualified employees in the auto dealership industry -- is calling all car salespeople to whip out their smartphones, tablets and cameras to shoot a short video showing their best walk-around for a chance to win up to $1000. Beginning now through December 31st, salespeople can upload their walk-around videos, and DealerPeople will select the best three winners in early January. First place will receive $1000, 2nd place $500 and 3rd place $300. All entrants will receive a $10 Starbucks e-gift certificate.
"The walk-around is one of the most important, yet sometimes neglected steps in the car sales process," says DealerPeople CEO Jay R. Mortensen. "Not only is this contest a chance for contestants to win some cash, but it's a chance for them to get noticed by one of the 4,000 dealerships currently subscribed to DealerPeople."
Founded in 2015 by industry insiders committed to reducing industry turn-over and streamlining hiring and training processes, DealerPeople is a free platform that allows dealers to post job listings while enabling job seekers to seamlessly search for dealerships, find career opportunities in practically every region of the U.S. and submit traditional print and video resumes. Available through Android, desktops and iOS, the DealerPeople application also offers real-time access to industry insights and best practices; a video library of "road-tested" solutions; leadership and sales training resources; and coursework to assist employees in achieving new performance goals -- which ultimately provides a competitive advantage and contributes to individual and organizational success.
For more information on the walk-around contest and to submit a video, click here. For more information on DealerPeople, visit www.dealerpeople.com or follow DealerPeople on Facebook, Twitter and LinkedIn.
ABOUT DEALERPEOPLE: DealerPeople® is a dedicated web portal focused on decreasing employee turnover and providing dealers with qualified job candidates, training courseware, and productivity tools to increase their ability to effectively recruit, train, and retain employees. Created by industry insiders in 2015, DealerPeople's job board lists open positions at dealer locations and actively promotes dealer careers to new job seekers -- extending the typical candidate pool available to dealers. As members of DealerPeople, dealerships can post their open job listings, review resumes of hundreds of potential applicants through DealerPeople's network of recruiting partners, contact qualified candidates directly to interview and set appointments, and track their entire hiring process all within the site. Committed to simplifying the search for good employees, DealerPeople offers its basic job board capabilities to dealers at no cost. DealerPeople will soon make it easy to assess skills, assign coursework, conduct workshops and track employee progress as well. For more information, visit www.dealerpeople.com.