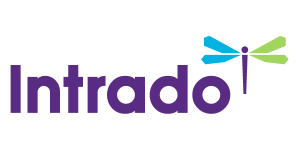 CPPA Accredits SinfoníaRx, Inc. First Company to Earn CPPA Telehealth Pharmacy Practice Accreditation
/EIN News/ -- TUCSON, Ariz., Oct. 18, 2016 (GLOBE NEWSWIRE) -- The Center for Pharmacy Practice Accreditation (CPPA) recently accredited SinfoníaRx Inc., a healthcare company that provides high-quality healthcare solutions for health plans, patients, and caregivers. Health information technology developed by SinfoníaRx uses pharmacy claims, medical data, and customizable algorithms to identify patients and opportunities for improved care. These opportunities are turned into therapeutic interventions through a combination of mailings, faxes, and personalized phone calls to patients, caregivers, and providers.

Technology is changing the way healthcare is delivered including pharmacy practice. CPPA recognizes the public's need for specific predictable and measurable pharmacists' clinical services. To meet this need, CPPA gathered expert stakeholder input to develop its telehealth pharmacy practice standards. Per the Health Resources and Services Administration (HRSA), telehealth is the use of electronic information and telecommunications technologies to support long-distance clinical healthcare, patient and professional health-related education, public health, and health administration. CPPA telehealth accreditation recognizes exemplary pharmacy practices in this area, fostering medication safety and effectiveness, ensuring continuous quality improvement, and facilitating desired patient health outcomes.
Medicare Part D sponsors must provide medication therapy management (MTM) programs to ensure that medications are used to optimize therapeutic outcomes through improved medication use. "There is increasing emphasis placed on delivery of patient care services, such as MTM and adherence, that help patients achieve desired, cost-effective outcomes. This is the key component of CPPA's telehealth pharmacy accreditation," said CPPA Executive Director Lynnae Mahaney, BSPharm., MBA, FASHP. "CPPA's accreditation of SinfoníaRx provides an important recognition that its pharmacy services support these goals."
SinfoníaRx strives to identify and resolve safety concerns, gaps in medication adherence, cost-saving opportunities, dose optimization, and adherence to national consensus treatment guidelines results in improved health outcomes.
"Patients with chronic illness face a number of challenges managing their medications," said Kevin Boesen, SinfoníaRx founder and CEO. "Working with CPPA helps ensure our patients receive the best possible care and support."
For more information about the CPPA accreditation process, including standards, a self-assessment tool, and application materials, visit www.pharmacypracticeaccredit.org.
About CPPA
The Center for Pharmacy Practice Accreditation (CPPA) is a nonprofit organization established in 2012 through a partnership of the American Pharmacists Association (APhA), the National Association of Boards of Pharmacy (NABP), and American Society of Health-System Pharmacists (ASHP) to recognize pharmacy practices for providing patient care services that improve health outcomes and contribute to lower healthcare costs. The CPPA mission, unique among accreditors, is to raise the level of pharmacy-delivered patient care services through accreditation and, thus, serve the public health. These three organizations saw a need to establish standards to meet the public's need for specific, predictable, and measurable pharmacist clinical services across the medication use continuum.
About SinfoníaRx
SinfoníaRx is an innovative health care company whose mission is to provide the highest quality healthcare solutions for health plans, patients, and caregivers. Our proprietary software, RxCompanion™, is a highly customizable and scalable platform designed to identify and resolve medication and other health related problems. Through a patient-centric population management approach, potential problems are triaged based on urgency and complexity, then resolved through telephonic, face-to-face, or video-based consultations.
In 2015, SinfoníaRx staff of approximately 400 pharmacists, pharmacy interns and pharmacy technicians working in our 3 contracted clinical call centers located in Tucson and Phoenix, Arizona and Columbus, Ohio completed over 185,500 comprehensive medication reviews and made 895,164 recommendations to physicians to improve medication treatment. To date, our program has resolved more than 1,100,000 drug therapy problems resulting in more than $640 million in overall healthcare savings. SinfoníaRx, is a wholly-owned subsidiary of Sinfonía HealthCare Corp www.sinfoniarx.com.
About Sinfonía HealthCare: Sinfonía HealthCare was launched in January 2013 by pioneering healthcare executives Fletcher McCusker and Michael Deitch, the CEO, CFO team and founders of Providence Service Corporation. Sinfonía has created an innovative approach to community based medical care by establishing a full continuum of health services including: hospice, home health, companion care, primary care, wellness, and medication therapy management. Sinfonía also launched a behavioral health division designed to integrate mental health, pharmacy and primary care in Arizona, Florida, Louisiana, Maine, New Hampshire and Virginia.  www.sinfoniahealth.com
CONTACT:

Sandy Mellor
Director of Community Relations
Sinfonía HealthCare Corp.
520-339-1744