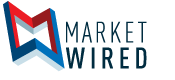 Cloudways Integrates OpenCart for Speedy Ecommerce Store Deployment on Managed Cloud Servers
/EINPresswire.com/ -- BARCELONA, SPAIN--(Marketwired - October 18, 2016) - Cloudways, one of the leading providers of managed Cloud Platform, announces the integration of one-click OpenCart installer. The integration is powered by the optimal ThunderStack in order to provide blazing fast speed and performance for OpenCart based online stores. When deployed on Cloudways, stores created on OpenCart run 100% faster.
With over 300,000+ stores powered by OpenCart, the open-source ecommerce web application has always been popular among ecommerce store owners. Written in PHP, OpenCart is highly customizable, localization-ready for all major languages, and fully responsive.
"Today, customers want personalized and seamless online shopping experience. However, deploying the right technology is expensive and complex to execute. This is where OpenCart excels. This is where Cloudways as a Managed OpenCart Hosting Platform performs above par. When deployed using Cloudways, store owners have the ability to scale their online stores to make room for major traffic hikes during the holiday season," stated Aaqib Gadit, Co-founder of Cloudways.
Cloudways OpenCart Hosting Platform lets users deploy cloud servers and containers within minutes. Inside Cloudways, users can find more than 100 useful features, including free SSL certificates, built-in SSH and Git, and user-friendly monitoring mechanism.
The platform also comes with a unique hosting assistant, CloudwaysBot. The bot provides timely updates and vital insights about the cloud servers. Furthermore, there is a team of cloud experts waiting to solve server related issues round the clock.
With 25 data center locations around the world, Cloudways is the perfect hosting provider for OpenCart websites with affordable pricing and 99.99% uptime.
About Cloudways:
Cloudways is the world's most user-friendly Managed Cloud Hosting Platform that allows developers, designers, and business owners to deploy their web stores and apps on top of cloud infrastructures from DigitalOcean, Amazon, Kyup, Google Cloud, and Vultr. Cloudways Platform is easy-to-use and offers an intuitive user experience with more than 150 features, addons and multiple applications, including WordPress, OpenCart, Joomla, Drupal, and PHP Stack among others.