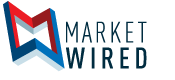 The Next Big Thing Announces 2016 Cohort of Young Entrepreneurs
/EINPresswire.com/ -- Vancouver accelerator empowers young Canadian innovators through coaching and mentorship
VANCOUVER, BC--(Marketwired - October 18, 2016) - The Next Big Thing (TNBT), an entrepreneur-led charitable foundation empowering young entrepreneurs under the age of 25, today announced the 12 selected ventures, comprised of 24 founders, that will represent the 2016 TNBT cohort. Founded in 2013 by Hootsuite CEO, Ryan Holmes, and serial entrepreneur, Meredith Powell, the eight-month accelerator offers Fellows access to mentorship, top-tier networking opportunities and hands-on learning.
"We received a record number of submissions this year which made the selection process really exciting and equally difficult," said Joanna Buczkowska-McCumber, Managing Director of TNBT. "From social media platforms to fashion products, the level of creativity and ingenuity in this year's cohort is remarkable."
The TNBT curriculum, designed to provide access to businesses and education resources, and facilitate introductions to a network of industry leaders for mentorship opportunities, will once again operate out of Hootsuite's headquarters. New to this year, the mentorship program will include TNBT alumni such as Daniel Dubois, founder of ShareShed, and Salima Visram, founder of The Soular Backpack.
From smart cutlery that detects allergens to Rent-the-Runway for ethnic wear, this year's cohort includes a wide range of venture types. Notable Fellows include Chase Ando and Valerie Song, co-creators of AVA, a smart technology for precise garden growing, and 21-year old co-founders Robert Kirstiuk and Joseph Lee, the visionaries behind Coastline Market, a platform that connects commercial fisheries to retail buyers of seafood.
"We are proud to be supporting The Next Big Thing and look forward to being a part of this cohorts journey," said Edoardo DeMartin, Director of Microsoft Vancouver. "These youth are the innovators of the future and we hope this experience will empower them to continue to pursue their passions and ultimately continue to fuel entrepreneurship and innovation in Canada."
TNBT has received sponsorship support from local entrepreneurs, businesses and corporations such as Flight Centre Travel Group, Microsoft Canada and Shaw Communications. As a result of these partnerships, 23 ventures have gone through the program, and $4.8M in capital has been raised.
TNBT 2016 Cohort:
AVA -- Chase Ando and Valerie Song
Dau Academy -- Kavita Dau
Coastline Market -- Robert Kirstiuk and Joseph Lee
Culitech -- Madeleine Liu and Angela Wang
Mohini -- Sonia Sidhu
ElleBox -- Jessica Bilmer, Taran Ghatora and Bunny Ghatora
Internuncio -- Kevin Ho, Bijan Mawji and Nolan Tait
Juniper -- Joel Wegner and Ryan Wong
Kanekta -- Priyanka Vasudev, Fran Aquila and Sheen Sagalongos
Spocket -- Saba Mohebpour
The Good Stuff -- Tonner Jackson, Graeme Taylor and Michael Steele
Tiiip -- Bryan Chiang
For additional information on TNBT, please visit: www.wearetnbt.com.
About The Next Big Thing
The Next Big Thing (TNBT) is a charitable organization with a vision to level the playing field for the next generation of leaders to create progress and impact through business. Dedicated to identifying and empowering young entrepreneurs across Canada, and connecting them to the resources, tools, education & networks they need to succeed.
TNBT delivers the action-oriented education, funding, and network that kids don't get in school, highlighting real-world best practices for making ideas happen. Because every aspiring innovator deserves the opportunity to pursue their most creative, audacious, and ambitious dreams.www.weareTNBT.com