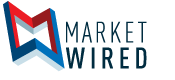 Keynote Speakers Announced for the 4th Annual Internet of Things Summit Chicago
/EINPresswire.com/ -- Over the course of two days, attendees will hear from industry-leading IoT experts and up-and-coming IoT companies
CHICAGO, IL--(Marketwired - October 18, 2016) - The Illinois Technology Association (ITA) announced today the keynote speakers for the 4th Annual IoT Summit Chicago. In its fourth year, the IoT Summit Chicago, brought to you by ITA, and featuring the First Analysis Capital Conference, is a convergence of IoT thought leadership and investor engagement.
"This year's Summit will explore some of the timeliest issues impacting the Internet of Things, such as data ownership and governance," said Fred Hoch, ITA CEO. "We will simultaneously be showcasing local IoT companies, attracting investors and capital to the region."
This year's keynote presentations include:
See the full IoT Summit schedule and register to attend at iotsummitchicago.com.
Integrated into this year's Summit, the First Analysis Capital Conference will bring together executives from IoT companies and venture capital and private equity investors. The day will feature presentations from companies such as: Aeris Communications, Astrata, Carvoyant, Clare Controls, EVRYTHING, IFTTT, ITS Compliance, Glassbeam, Link Labs, M2M Spectrum Networks, New Boundary Technologies, NibeLink, OnePlus, ONKOL, Roambee, Senet, Sight Machine, Stringify, Tank Utility, Tellient, Ubicquia, Washlava, Xaptum, Yardarm Technologies.
"First Analysis is excited to be partnering with the ITA and the IoT Council to bring together this strong mix of industry participants in a forum focused on fundraising, M&A, and additional investment considerations of this emerging industry," said Howard Smith, Managing Director at First Analysis. "The integration of the First Analysis Capital Conference with the IoT Summit provides context and depth to the discussion."
About ITA
The Illinois Technology Association (ITA) scales Illinois tech companies. With innovative resources that allow members to collaborate with each other, build their talent networks and elevate their local and national presence, ITA is the region's strongest advocate for fostering innovation and growth. Founded in 2005 and supporting 500-plus growth-stage tech companies, ITA has a rich history of driving the business forward. For more information, visit illinoistech.org, follow @ITAbuzz on Twitter or find us on LinkedIn.