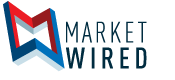 ZendCon 2016 kicks off with robust sponsor engagement
/EINPresswire.com/ -- IBM, Hewlett Packard Enterprise, Google Cloud, Oracle, and Magento headline sponsors list
LAS VEGAS, NV--(Marketwired - October 18, 2016) - The enterprise PHP conference, ZendCon 2016, kicks off with an impressive list of partners: IBM; Hewlett Packard Enterprise (HPE); Google Cloud; Oracle MySQL; Magento; Bugsnag; Clean Coders; Nexmo; Stormpath; BCD, a division of Fresche; Midrange Dynamics; NSC, Inc.; Remain Software; Seiden Group; Cisco DevNet; and Yota Enterprise. Each contributes to the broad and deep eco-system around enterprise PHP applications.
"With our many great speakers, sessions, and tutorials, we're aiming for the most educational and valuable ZendCon yet," says Adam Culp, Zend senior professional services consultant at Rogue Wave and ZendCon master of ceremonies. "Our impressive group of sponsors amplifies the value attendees will receive this week. PHP continues to drive critical enterprise applications, and our partners reflect that importance."
ZendCon gold sponsor IBM joins to celebrate 10 years of PHP on IBM i with a reception, sponsored by IBM and BCD. "In 2006, IBM and Zend began their partnership that enables thousands of customers to move into the future while protecting their strongest IT assets," says Amy Anderson, director of strategic alliances at Rogue Wave Software.
"The IBM Power Pavilion will feature IBM Power Systems showcasing IBM's POWER8 Servers which run AIX, IBM i, and Linux," says Alison Butterill, WW Offering Manager for IBM i. "These POWER8-based Servers provide dramatic improvements in performance when running PHP applications."
The IBM Power Pavilion showcases the technology partners that represent the end-to-end solutions and services to help build better apps faster: BCD Software, Midrange Dynamics, NSC, Remain Software, and Seiden Group.
At the event, HPE will demonstrate the beta version of its new SaaS solution for PHP application performance monitoring -- AppPulse Trace for PHP.
ZendCon is also hosting a Women in Technology session focusing on diversity and how women can transform technology. Genefa Murphy, VP of Product and Partner Marketing within HPE Software, will speak on her experience as an executive at one of Silicon Valley's leading Fortune 500 companies and how she earned her seat at the table.
To learn more about our sponsors, visit the ZendCon website.
About Rogue Wave Software
The largest independent provider of cross-platform software development tools and embedded components in the world. Through decades of solving the most complex problems across financial services, telecommunications, healthcare, government, academia, and other industries, Rogue Wave tools, libraries, and services enable developers to write better code, faster.