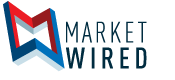 Gordie Howe Center for Dementia Care - One on One with David Feherty and Graham DeLaet
/EINPresswire.com/ -- CALGARY, ALBERTA--(Marketwired - Oct 18, 2016) - The Gordie Howe Center for Dementia Care is set to kick-off a fun-filled evening at the Jack Singer Concert Hall on Friday, December 16, 2016.
Spend an intimate evening with former professional golfer and Golf Channel and NBC Sports analyst, David Feherty. Enjoy a stand-up segment that will leave you in stitches or as David likes to say "Come find out what it's like to be inside my twisted mind, but please remember to keep quiet and refrain from laughing. This is golf we're talking about. It's very serious business...".
Listen to untold stories and participate in a Q&A. David will sit down with Pro golfer and Canadian Graham DeLaet for what will prove to be an entertaining evening. David will also be sitting down with Calgary's own, Lanny McDonald. Lanny a Hockey Hall of Famer, Stanley Cup winner and the current chair of the Hockey Hall of Fame, will participate in a discussion with Feherty about all things hockey and golf.
Proceeds for the evening will benefit the Gordie Howe Center for Dementia Care which will be located in the state-of-the art seniors communicate; The Manor Village at Fish Creek. This Center will provide much needed educational and research opportunities, as well as a dementia day support program offered to the public.
"I grew up knowing what a legend Mr. Hockey was, and I have always admired his efforts on and off the ice," said DeLaet. "Getting to be part of this event means a lot to me in that we are continuing Gordie's legacy in the community and towards alleviating Alzheimer's and Dementia diseases. I know it will be an amazing evening for everyone involved."
"I am honored to be part of the Gordie Howe Cares event in December", said Feherty. "My dad suffers from Alzheimer's and I may be on my way myself. We need help, so get on board."
"Gordie Howe CARES has realized tremendous support and success over the past few years with the Gordie Howe CARES/NHL Alumni Pro-Am raising over $1.2 million dollars in support of our not for profit initiative here in the Calgary area", said Allan Klassen, Senior Vice President, Calgary Housing, Brookfield Residential, and Gordie Howe CARES Chair. "We are excited now to welcome David Feherty and Graham DeLaet to assist us in supporting Alzheimer's and dementia which are becoming increasingly prevalent in our society, and we could not be more proud to contribute to the fight against these debilitating illnesses."
For more information please contact Leslie Gallacher below. Tickets starting at $99. For tickets please contact the Jack Singer Concert Hall by phone at (403) 294-9494 or email www.artscommon.ca.