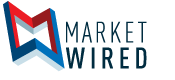 Canadian Bottled Water Association Embraces Conservation and Enhanced Management of Ontario's Water Resources
/EINPresswire.com/ -- TORONTO, ONTARIO--(Marketwired - Oct 18, 2016) - After months of heated debate, the Canadian Bottled Water Association is set to begin a public education campaign that puts into perspective the crucial role that bottled water companies play in the conservation, protection and sustainable use and management of Ontario's water resources.
The campaign comes on the heels of the Ontario government's announcement that it intends to introduce new regulations and a moratorium on water taking permits.
"We welcome this week's announcement by the government if it means we will begin to have an a more informed discussion about the role our industry plays in protecting and conserving water for future generations," says Elizabeth Griswold, Executive Director of the Canadian Bottled Water Association. "But we also want to remind all water takers in the province, that we have a shared responsibility to properly manage this precious resource."
To underscore that point, right now, the entire bottled water industry accounts for a mere 0.5% of all the permitted water taking in Ontario. To put that into perspective, Ontario's entire bottled water industry takes as much water from the ground every year as 10 golf courses (there are 825 golf courses in Ontario).
Griswold says the industry welcomes the government's call for additional reporting and scientific studies. "The Canadian Bottled Water Association has long advocated for transparency, sustainability and a scientifically informed dialogue," says Griswold. "As an industry, we have been investing in enhanced monitoring for years, and we have been sharing that information with government and local communities. Moving forward, we will continue to play an important role around stewardship, investing in local communities, and job creation."
The CBWA's public education campaign will focus on that track record, the role the industry plays in the provincial economy, and its approach to sustainability of this crucial resource.
About CBWA
The Canadian Bottled Water Association (CBWA) was founded in 1992 to represent the Canadian bottled water industry and to ensure a high standard of quality for bottled water. CBWA is the trade association for the bottled water industry in Canada. Our members produce and distribute about 85 per cent of the bottled water sold in Canada.
Media Contact:
Elizabeth Griswold
Telephone: (416) 618-1763