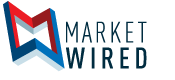 New $10k Course Hero Scholarship Stresses Collaboration
/EINPresswire.com/ -- Ed Tech company launches a quarterly $10,000 Academic Hero Scholarship to help fund education
REDWOOD CITY, CA--(Marketwired - Oct 18, 2016) - Course Hero, an online learning platform that empowers millions of students and educators to succeed, announced the launch of its Academic Hero Scholarship today. Students from across the nation can submit a 500 word essay on the topic of collaboration for the chance to earn the $10,000 scholarship. The winning entry will clearly communicate a genuine understanding of the importance of collaboration as a critical success factor for students' deeper learning.
Stress and expectations are higher than ever in academia as students juggle classwork, homework, study groups, extra-curricular activities, job searches, part-time jobs, and more. The intent of the Academic Hero Scholarship is to relieve the financial pressure of higher education -- just one many challenges students face today -- while showcasing the benefits of collaborative learning in higher education and beyond.
Why collaboration? Course Hero believes it is is an essential component to deep understanding in college and in the modern workplace. Collaboration is key to efficient learning, quick problem solving, and an increasingly important skill in today's "Knowledge Economy".
"Complete understanding does not exist in a silo. Students as well as educators have meaningful knowledge to contribute, and collaborative learning and studying are essential to achieve mastery of a subject. Course Hero's platform enables students and educators to collaborate by sharing each other's materials in order to master subjects using different perspectives," said Andrew Grauer, CEO of Course Hero. "This collaborative approach helps students study more deeply and efficiently. Today's workplace is no different. We need to be able to work collaboratively to solve problems quickly, inclusively and efficiently. The Academic Scholarship is a reflection of that philosophy."
For more information about the Course Hero Academic Hero Scholarship, including complete rules and how to apply, visit Course Hero here and submit today.
About Course Hero | Master Your Classes™
Headquartered in Silicon Valley, Course Hero is a venture-backed online learning platform that empowers millions of students and educators to succeed. Fueled by a passionate community of students and educators who share their course-specific knowledge and educational resources, Course Hero offers the biggest and best library of study documents, expert tutors, customizable flashcards, and course advice. The company was named a Top Workplace by the Bay Area News Group. Download the Course Hero app for iPhone or Android today or follow Course Hero on CrunchBase and AngelList.
For more information, contact:
Ann Murray
Grayling for Course Hero
(415) 593-1400
Email Contact