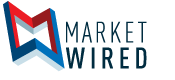 GF Management Promotes Deborah E. Smith to Regional Director of Sales
Deborah E. Smith
Click here for high-resolution version
PHILADELPHIA, PA--(Marketwired - October 18, 2016) - With over twenty-eight years in hospitality sales, Deborah exhibits an unbridled passion for strengthening the overall success of her sales offices within the ever changing industry. Deborah has been with GF Management for a total of 11 years in the capacity of the Director of Sales and Marketing. From Deborah's outstanding track record with GF Management, she has been promoted to Regional Director of Sales in the northeast region.
/EINPresswire.com/ -- "Deborah Smith is a passionate sales leader who has consistently delivered positive, top line results in each of her Director of Sales assignments with GF Management," states Paul Williamson, Senior Vice President of Sales and Marketing for GF Management. "Deborah understands the critical importance of a customer centric culture while at the same time ensuring her sales team members have the tools, resources and training to be successful. I am very proud of Deborah and thrilled to have her join our GF Regional Sales Team."
Deborah began her career with GF Management in 1999 at a Four Points by Sheraton in Cleveland. GF later elected to leave the Cleveland market and it was Deborah and her husband Eddie's decision to stay with the property in Ohio and remain focused on raising their two daughters. After leaving the Four Points, Deborah worked with a variety of brands in the Cleveland market, including Hilton, Radisson, Choice Hotels and Hyatt. As a proven sales leader Deborah's strong knowledge of sales and marketing processes did not go unnoticed. Upon GF's return to the Cleveland market in 2007, Deborah was happily accepted back into the family as Director of Sales of the Sheraton Suites Cuyahoga Falls, Ohio.
Deborah's greatest strengths: drive, sound astute leadership, innate talent for developing strong sales managers, defining GF sales processes, enhancing sales performance, and her tenacity for consistently delivering top and bottom line results were the driving force for GF Management to continue its investment in Deborah as a leader within this company. Deborah then decided to join GF Management in Philadelphia, PA where she was hired as the Director of Sales for the Hilton Garden Inn Center City in 2012. It was not long after that Deborah was asked to go to Baltimore, MD as the Director of Sales for the Sheraton Baltimore in 2014. In her position, Deborah oversaw the multifaceted Sales Department, implemented procedures to effectively lead the Sales team and developed client relationships.
Now as Regional Director of Sales, Deborah will oversee the sales performance of a portfolio of full-service hotels and catering facilities, focused primarily in the Philadelphia, Baltimore, New Jersey and Delaware areas. GF Management is proud of Deborah's accomplishments and delighted to see her flourish within the company.
About GF Management
GF Management is an award-winning, full-service hospitality ownership, management and advisory company founded in 1988 and based in Center City Philadelphia. With approximately 80 hospitality assets under management, including hotels, resorts, conference centers, catering facilities, casinos and golf courses in 28 states, GF Management specializes in third-party management, asset management and advisory services for a variety of individual, private, institutional and financial clients. Many of GF's core hospitality assets within the portfolio are owned by its principals and therein provide the strength and balance of ownership and management. The Company is currently seeking to expand its portfolio of full-service ownership and management assignments through long-term contracts and joint-venture investment opportunities. For more information about GF Management call 215-972-2222 or visit www.GFHotels.com.
Image Available: http://www.marketwire.com/library/MwGo/2016/10/18/11G118458/Images/Deborah_Smith-fade4f20b0a1ae97bf119a70e45636af.jpg