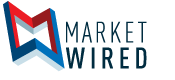 Anchor Insurance Selects ISCS's SurePower Innovation(R)
/EINPresswire.com/ -- Core modernization initiatives still critical as insurers compete for new business and prepare to integrate emerging insurtech.
SAN JOSE, CA--(Marketwired - October 18, 2016) - ISCS, developer of cloud-based, property and casualty (P&C) insurance software solutions, is pleased to announce Anchor Insurance (Anchor) recently selected SurePower Innovation® to replace the company's existing legacy system.
"We found ourselves with a core system that actually inhibited our ability to roll out lines and states in a timely manner," said Rads Mydam, CIO for Anchor Insurance. "As core system integrations are often difficult, we decided to find a well-integrated, all-in-one system."
Based in St. Petersburg, Florida, Anchor provides property and homeowners' coverages in coastal areas across 13 southern states. Like many other regional insurers, Anchor naturally competes with larger, national insurers with extensive marketing and advertising budgets for new business, and turned to technology to gain an advantage.
"We embarked on a rigorous search for a [core administration] replacement," said Anchor's Mydam. "ISCS and SurePower Innovation met all of our requirements. We were especially impressed by ISCS's typical implementation timeline, as well as the robust claims management functionality, the built-in portals, and the mobile capabilities of SurePower Innovation."
Focused on providing stable, comprehensive and affordable insurance options to people living in catastrophe-prone areas, Anchor's business thrives on high levels of customer service and satisfaction. Delivered in the cloud via ISCS's SurePackage™ deployment option, SurePower Innovation ensures instant scalability and constant uptime, even during significant CAT events when first notice of loss (FNOL) levels are increased and service levels are most important.
"Anchor Insurance rightly recognized the limitations of their legacy technology and moved quickly to find a solution," said Andy Scurto, president of ISCS. "Modernization initiatives like this one are becoming more critical for insurers, so as to not wind up behind the curve, unable to take advantage of new insurance technology (insurtech), unaware of the potential of new data sources, and unprepared to meet the needs and demands of today's insurance consumer. We look forward to working with Anchor as a customer and partner."
Anchor's initial implementation of SurePower Innovation will first be pushed live in Texas, Louisiana and Florida, with plans to extend the implementation to the other states in which Anchor is licensed, including South Carolina, Mississippi, Georgia, Tennessee, Arizona, Kentucky, New Mexico, Indiana, Missouri and Oklahoma.
About ISCS
ISCS is the developer of SurePower Innovation®, a highly scalable, configurable, cloud-based modern enterprise suite that mitigates risk and increases business agility for property and casualty (P&C) insurance organizations writing personal, commercial and specialty lines. SurePower Innovation extends beyond core administration (policy, billing and claims) to include reinsurance, business intelligence (BI), insurance accounting, payables, document management, producer/commission management, agent/consumer portals and more. With a 100% proven implementation track record on enterprise core system replacement projects, ISCS consistently delivers SurePower Innovation as a complete, managed SaaS solution via ISCS's SurePackage™ deployment option, allowing insurers to focus on the business of insurance. For more information, visit the company website at www.iscs.com.
About Anchor Insurance
Anchor Insurance was formed to provide insurance to homeowners living in areas where options are limited due to losses from storms and widespread natural disasters. Anchor currently insures customers in a dozen states through two carriers: Anchor Property and Casualty Insurance Company and Anchor Specialty Insurance Company. Both companies have earned a Financial Stability Rating® of A, Exceptional, from Demotech, Inc. For more information about Anchor Insurance, please visit www.RelyOnAnchor.com.