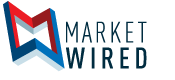 GardaWorld Signed a $1.4B Extended Five-Year Contract Option With CATSA for its Pre-Board Screening Services at 28 Airports in Canada
/EINPresswire.com/ -- MONTREAL, QUEBEC--(Marketwired - Oct 18, 2016) - GardaWorld, the world's largest privately owned security and cash services provider, announced today that the Canadian Air Transport Security Authority (CATSA) has signed the optional five-year extension of its pre-board screening contracts in both the Central and the Prairies regions comprised of 28 airports, including Toronto Pearson International airport - the largest and busiest airport in Canada with 41 million passengers and 441,000 flights in 2015.
The extended five-year agreement valued in excess of $1.4B is effective from April 1, 2017, until March 31, 2022. More than 3,500 GardaWorld pre-board security screening professionals and administrative staff are currently employed under these contracts.
"Since 2003, GardaWorld has built a true partnership with the Canadian Air Transport Security Authority. This extension is a testimony of CATSA's confidence in our ability to provide best-in-class security screening services and offer a safe passage to Canadians and visitors traveling through Canada," said Chantal Baril, Vice President, Aviation Services at GardaWorld.
About GardaWorld Aviation Services
GardaWorld Aviation Services is a trusted partner of the Canadian Air Transport Security Authority (CATSA) - we provide pre-board security screening at 28 airports across Canada. Using specialized equipment, our rigorously trained and CATSA certified screening officers ensure safe and efficient screening for passengers, baggage and vehicles.
About GardaWorld
GardaWorld is the world's largest privately owned security and cash services provider. Our 62,000 highly trained, dedicated professionals serve clients throughout North America, Europe, Africa, Asia and the Middle East. GardaWorld works across a broad range of sectors, including natural resources and critical infrastructures, retail, construction, telecommunications and manufacturing, and on behalf of Fortune 500 companies, governments, NGOs and humanitarian relief organizations. For more information, visit www.garda.com