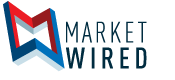 Universal Media Group Inc. is pleased to announce the appointment of two individuals to its Advisory Board, Abebe Lewis and Sheldon "Teflon the Producer" Harris
/EINPresswire.com/ -- BOCA RATON, FL--(Marketwired - Oct 18, 2016) - Universal Media Group Inc. (OTC PINK: UMGP) www.umediagroupinc.com is a digital media company that focuses on user-generated music content and a sense of community through its brand High School Icon and television program Before the Fame. UMGP focuses on cutting edge technology through music, sports and entertainment for engagement with the millennial generation.
Universal Media Group Inc. is pleased to announce the signing of two key individuals to its Advisory Board, Abebe Lewis and Sheldon "Teflon the Producer" Harris.
Abebe Lewis
Abebe Lewis is the owner and operator of the iconic sound studio CH in Miami, Florida. Son of international reggae superstar Ian Lewis from the world-renowned Reggae band Inner Circle, Abebe had a passion for music and had immeasurable exposure to performing artists from an early age. In the late 80's, the senior Lewis was a prolific engineer working with the brightest musical talents of that era. Abebe was right by his side. While attending America High in Miami, he would work at the Studio after school. It was during this time that he cemented what have become the building blocks that make his enterprise so successful in music recording and production today.
Abebe has produced popular hit music at CH with A-list music celebrities the likes of P Diddy, Cash Money, The Marleys, New Edition, Rudy Perez, Shakira, Flo Rida, Pitbull and many other notables. His sibling is "Lunch Money" Lewis featured on the Top 40 hit "Greenlight."
Abebe provides consulting services to established major record labels. He possesses a keen know-how in current social media practices, providing such services for music events and concerts around the world. Abebe attended Florida A&M University with a major in business, ultimately earning his "PHD" through unique experiences and following passions in life. Abebe Lewis will bring his years of experience for the future success of Universal Media Group Inc.
Sheldon Harris
Sheldon Harris, otherwise known as "Teflon the Producer" or plain "Teflon" by his peers is amongst the most versatile producers in the music industry. At the age of 18, Teflon was signed to the infamous music label Ruff Ryders, having been discovered and signed by co-CEO Darrin Dean. A year later, he produced the radio hit "Got It All" which would become the lead single from Ryde or Die: (Vol. 2 ). The following year, Teflon came back with another hit titled "Who's That Girl" which is a part of Vh1's Top 100 Hip Hop Songs Of All Time. "Who's That Girl" is the first single for a Grammy nominated, platinum selling sophomore album, Scorpion by the artist Eve.
His crowning achievement is the recently completed theme song that will represent the country of Jamaica - titled "Rise." It was commissioned by their government in preparation for the 50th Anniversary ceremonies.
His catalogue of work includes worldwide Sprite advertising campaign for Kobe Bryant "Portraits" and Red Bull's "Fly High" which became a viral sensation; he created the theme song for the WNBA, and movie soundtracks for Nutty Professor, Finding Forrester and 50 First Dates. As a member of Ruff Ryders, Teflon was producing tracks for recording artists DMX, The Lox and Drag-On, and worked alongside music industry heavyweight Swizz Beats, Rodney Jerkins, Teddy Riley and Kanye West.
Telfon currently boasts an impressive array of production credits with French Montana, Fabolous, J. Balvin, Shaggy, Movado, Don Omar, LL Cool J, Lil Wayne, Pitbull, Tom Jones and the recording artist Fat Joe. He produced world renowned music for Wyclef Jean, including his 2002 crossover hit "Two Wrongs" along with co-production of the global smash hit "Hips Don't Lie" featuring Shakira. (Shake your hips.)
We are pleased to have Teflon bringing his talent and connections to the Universal Board.
With the additions of Mr. Lewis and Mr. Harris, Universal Media is creating a pool of Industry veterans that members of the community can leverage. "By these appointments, we're confirming our commitment to create community with a purpose. We want to empower future Icons to keep improving, to gain exposure in a competitive environment, of course to have fun sharing with like-minded friends and most importantly, we want to provide a path," says Michael Sherman, the CEO of Universal Media Group Inc.
About Universal Media Group Inc.
Universal Media Group Inc. UMGP (The Company) is a world-renowned media conglomerate whose focus is the implementation of celebrity based programming, social media and interactive TV. UMGP employs cutting edge technology through music, sports and entertainment targeting the millennial generation. For more information visit our website at:www.umediagroupinc.com
Forward Looking Statements and Disclaimer
Statements made in this press release that express the Company or management's intentions, plans, beliefs, expectations or predictions of future events, are forward-looking statements. The words "believe," "expect," "intend," "estimate," "anticipate," "will" and similar expressions are intended to further identify such forward-looking statements, although not all forward-looking statements contain these identifying words. Those statements are based on many assumptions and are subject to many known and unknown risks, uncertainties and other factors that could cause the Company's actual activities, results or performance to differ materially from those anticipated or projected in such forward-looking statements. The Company cannot guarantee future financial results; levels of activity, performance or achievements and investors should not place undue reliance on the Company's forward-looking statements. No information contained in this press release should be construed as any indication whatsoever of the Company's future financial performance, future revenues or its future stock price. The forward-looking statements contained herein represent the judgment of the Company as of the date of this press release, and the Company expressly disclaims any intent, obligation or undertaking to update or revise such forward-looking statements to reflect any change in the Company's expectations with regard thereto or any change in events, conditions or circumstances on which any such statements are based. No information in this press release should be construed as any indication whatsoever of the Company's future revenues or results of operations.