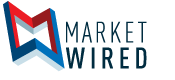 What's that smell? Enbridge Gas customers are about to find out.
/EINPresswire.com/ -- TORONTO, ONTARIO--(Marketwired - Oct 18, 2016) -
Editor's Note: There is a video associated with this press release.
As the weather cools down, furnaces will begin to warm up. Approximately 75 per cent of Ontario homes use natural gas for home heating, and Enbridge Gas Distribution Inc. (Enbridge) wants to remind customers it's very important to have all fuel burning appliances inspected by a certified technician. In addition, the utility wants to ensure people know what natural gas smells like and what to do if they smell it. As part of its public safety campaign, Enbridge customers will receive a natural gas "scratch and sniff" brochure in their October bill. Paperless billing customers and the public can request the brochures at enbridgegas.com/smellgas.
Ongoing discussions reveal that many people cannot identify the smell of natural gas and don't know what to do if they smell it. Enbridge is concerned about that - if someone doesn't recognize the smell, they won't know that they need to get to a safe area and call to report it.
The best way to describe the smell is rotten eggs, but it can also be identified as a blend of other things, such as: Sulphur, garbage, and boiled eggs.
However it's described, the smell is distinctive and intentional so that people notice and can act appropriately. This past summer, Enbridge visited a Boys and Girls Club in Scarborough to give them a whiff of what natural gas smells like, click here to watch the video.
That's why education is so important. If someone suspects a natural gas leak, Enbridge advises:
Act quickly and remain calm.
Go outside or leave the area immediately.
Call 911 or the Enbridge 24-hour Emergency Number:

1-866-763-5427

.
Follow these safety precautions:

Leave electrical switches, appliances and computers as they are.
Do not smoke or use lighters/matches.
Do not start any vehicles or motors.
Do not use phones or any electronics until you have left the area.

Make the call. Do not assume that someone else will report it.
If leaking natural gas is burning, call 911. Don't attempt to put the fire out yourself.
FACTS
Natural gas is colourless and odourless in its natural state. For safety, an odourant is added to make it stink. This helps make even the smallest leak easy to detect.
The odour is referred to as having a rotten egg smell, however many have never smelled a rotten egg. The smell can also be described as a combination of Sulphur, garbage and boiled eggs.
While most natural gas leaks can be detected by smell, it is important not to rely on sense of smell alone. Other ways to detect a potential gas leak include: damaged connections, a hissing sound, and/or dead or dying vegetation around a natural gas meter, appliances or pipes.
QUOTE
"Our top priority is safety, and that means helping our customers and Ontarians understand how to keep them and their families safe. It's encouraging that some people can recognize the smell of natural gas, but we want everyone to know the smell and the proper actions to take if they suspect a natural gas leak."
-- Mike Wagle, Chief Engineer, Enbridge Gas Distribution
About Enbridge Gas Distribution
Enbridge Gas Distribution Inc. has a more than 165-year history and is Canada's largest natural gas distribution company. It is owned by Enbridge Inc., a Canadian-based leader in energy transportation and distribution. Enbridge has ranked as one of the Global 100 Most Sustainable Corporations for the past seven years and was also named as one of Canada's Top 100 Employers in 2015. Enbridge Gas Distribution and its affiliates distribute natural gas to over two million customers in Ontario, Quebec, New York State and New Brunswick. For more information, visit www.enbridgegas.com or follow us on Twitter @EnbridgeGasNews.
To view the video associated with this release, please visit the following link: https://www.youtube.com/watch?v=iAzu9P3VQsE