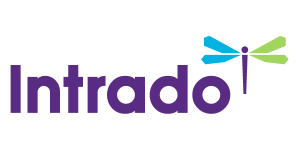 INC Research Marks 20-Year Milestone in Managing Antiretroviral Pregnancy Registry
Landmark, multi-sponsor observational study serves as primary source for evaluating antiretroviral drugs in pregnancy
/EIN News/ -- RALEIGH, N.C., Oct. 18, 2016 (GLOBE NEWSWIRE) -- INC Research Holdings, Inc. (Nasdaq:INCR), a leading, global Phase I to IV contract research organization, is commemorating its milestone of managing the Antiretroviral Pregnancy Registry (APR), the largest and longest-running pregnancy exposure registry of its kind that has enrolled more than 20,000 prospective pregnancies from 70 countries over the last quarter century. As a voluntary, international study designed to collect data on pregnancy outcomes, the APR is the primary source for evaluating the safety of antiretroviral (ARV) drugs used in pregnancy. The APR is a collaboration of 26 manufacturers of more than 45 brand and generic medications. The long-standing success of the APR is due, in part, to the broad participation of healthcare providers that are committed to improving the health of this patient population, and in part due to the outstanding contributions of the scientific advisory committee and sponsor companies as they join together for this common cause.
"As INC Research celebrates this milestone, we take great pride that the APR has resulted in greater transparency and safer usage of drug treatments, ultimately improving the care for HIV-infected pregnant women and their babies," said Bill Row, Vice President, Real World Strategy, Late Phase at INC Research. "Our work with registries is an excellent example of how our Late Phase team has combined our therapeutic expertise and operational prowess to improve knowledge about medication safety in the post-approval, real-world clinic setting. Furthermore, our unparalleled experience with registry design and implementation has resulted in the opportunity to advance the methods and processes to better meet our sponsors' needs."
The APR is a purpose-built, collaborative project with multiple pharmaceutical manufacturers and an independent advisory committee with the goal of collecting, evaluating and disseminating information to inform decisions about the risks and benefits of ARV therapy in HIV-infected pregnant women and their newborns. The APR adheres to FDA guidance to monitor and assess the safety of ARV therapy during pregnancy, providing clinicians and patients with a greater understanding of their potential risk. Recognized as a leader in this industry, INC Research was the only CRO invited by the FDA to present on pregnancy registry best practices and participate at their 2014 forum, "Study Approaches and Methods to Evaluate the Safety of Drugs and Biological Products during Pregnancy in the Post-approval Setting."
While best-known for its pregnancy registry expertise, INC's Real World and Late Phase team also has applied best practices to product and disease registries and has a large footprint in global registries, employing a variety of models, including the National Coordinator model, with great success. To encourage more sponsor participation in registries, INC's Real World and Late Phase team will be conducting a webinar on "Navigating Multi-sponsor Registries: The Journey to Success" on Thursday, Nov. 17, 2016, at 10:30 a.m. EST to share their experiences on design considerations for multi-sponsor registries.  The webinar is open to the public. Interested parties can register at http://www.xtalks.com/Navigating-Multi-sponsor-Registries.ashx. 
INC Research's Real World and Late Phase team has more than 20 years of experience performing studies globally across indications and study designs for Phase IIIB/IV, including observational studies, patient registries, post approval/authorization and Risk Evaluation and Mitigation Strategies (REMS) as well as health economics studies. In the past five years, the Company has supported more than 70 studies globally, including 35 unique indications and various study designs. From those studies, Late Phase has collected data on 100,000 patients across 8,000 sites. For more information on INC Research's Late Phase services, visit the website.
About the Antiretroviral Pregnancy Registry
Established in 1989, the Antiretroviral Pregnancy Registry is the oldest ongoing pregnancy exposure registry. This multi-sponsor, international collaborative registry monitors prenatal exposures to marketed antiretroviral drugs for the treatment and prevention of HIV and/or Hepatitis B. Visit www.apregistry.com for more information.
About INC Research
INC Research (Nasdaq:INCR) is a leading global contract research organization ("CRO") providing the full range of Phase I to Phase IV clinical development services for the biopharmaceutical and medical device industries. Leveraging the breadth of our service offerings and the depth of our therapeutic expertise across multiple patient populations, INC Research connects customers, clinical research sites and patients to accelerate the delivery of new medicines to market. The Company was named "Best Contract Research Organization" in December 2015 by an independent panel for Scrip Intelligence, and ranked "Top CRO to Work With" among large global CROs in the 2015 CenterWatch Global Investigative Site Relationship Survey.  INC Research is headquartered in Raleigh, NC, with operations across six continents and experience spanning more than 110 countries. For more information, please visit www.incresearch.com and connect with us on LinkedIn and Twitter @inc_research.
CONTACT: 
Investor Relations Contact:
Ronnie Speight
Vice President, Investor Relations
Phone: +1 (919) 745-2745
Email: Investor.Relations@incresearch.com

Press/Media Contacts:
Lori Dorer
Senior Director, Corporate Communications
Phone: +1 (513) 763-1380
Email: Corporate.Communications@incresearch.com