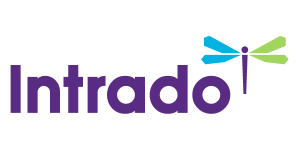 Mitel World Cloud Simplifies Global Communications
Reduces Backend Complexity and Streamlines Management of Cloud Communications for Multinational Businesses
Virtually bridges offices and eliminates barriers to international communications
Saves on international calling costs and offers true local experiences for customers
Supported by 14 top-tier data centers strategically located across the globe
Streamlines deployment of services, billing and management
/EIN News/ -- PARIS, Oct. 18, 2016 (GLOBE NEWSWIRE) -- Mitel® (Nasdaq:MITL) (TSX:MNW), a global leader in real-time business, cloud and mobile communications, today introduced World Cloud, a new solution for simplifying backend services and management of cloud communications for multinational businesses. Announced at the company's marquee Mitel Next event in Paris, World Cloud expands Mitel's cloud footprint to more than 40 countries worldwide.
For global companies, high connectivity demands and the strain of supporting disparate systems can be costly and complex. Employees using different collaboration tools on different platforms can also slow productivity. World Cloud gives employees universal access to the same communications capabilities while providing free international extension-to-extension dialing and unlimited user-based country dialing. Local in-bound phone numbers and extensions with local out-bound dialing also localize the customer experience.
World Cloud additionally simplifies IT management with streamlined administration tools and consolidated billing. Fourteen highly-resilient data centers, strategically located across the globe, ensure the highest resiliency, adherence to country-specific data sovereignty requirements and offer advanced security.
Quotes
"There is an increasing, even an accelerating, interest in cloud communications by distributed organizations with sophisticated requirements and geographically-dispersed offices. Ease of adding new locations, consistency across a network and built-in resiliency are among the strategic benefits a cloud alternative inherently offers," said Sandra Gustavsen, Analyst, G Business Systems. "Moreover, a global cloud network that can unify a hybrid of cloud and on-premises deployments provides the ultimate in flexibility by creating a single communications platform for multinational organizations, while allowing them to retain the mix of on-premises equipment and cloud services that best fits their particular business challenges."
           
"With the rise of the digital economy, business must think globally more than ever because the reality is their competitors are," said Jon Brinton, President and EVP Mitel Cloud Division. "Mitel is helping meet the connection and flexibility needs of multinationals as they penetrate new markets, acquire and merge with other companies or expand their workforce. This is true for the small business looking to address its customers' needs like a Fortune 500 enterprise, or a large business wanting to adapt to changing markets with the ease of a nimble startup."
Important Facts
Related Materials
See Frost & Sullivan's full analysis of Mitel's leadership in the cloud market.
Download a free copy of the "Cloud Communications for Dummies" eBook.
Find out how team collaboration software can make your business more productive and reduce email by an average of 40 percent.
Social Media
Twitter: Mitel World Cloud simplifies global communications #MitelNext
Tags/Keywords
Cloud, Business Communications
About Mitel
A global market leader in enterprise and mobile communications powering more than 2 billion business connections and 2 billion mobile subscribers every day, Mitel (Nasdaq:MITL) (TSX:MNW) helps businesses and mobile carriers connect, collaborate and provide innovative services to their customers. Our innovation and communications experts serve more than 60 million business users in more than 100 countries, and 130 mobile service providers including 15 of the top 20 mobile carriers in the world. That makes us unique, and the only company able to provide a bridge between enterprise and mobile customers. For more information, go to www.mitel.com and follow us on Twitter @Mitel.
Mitel is the registered trademark of Mitel Networks Corporation.
All other trademarks are the property of their respective owners.

MITL-C

Contact Information