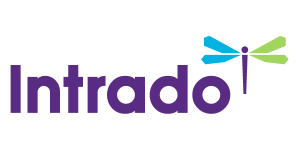 Natur-Tec and NatureWorks Launch New Technology Platform for Performance Compostable Serviceware
Technology offers products that more cost effectively rival the performance of polystyrene and polypropylene serviceware
/EIN News/ -- CIRCLE PINES and MINNETONKA, Minn., Oct. 18, 2016 (GLOBE NEWSWIRE) -- Natur-Tec, a business unit of Northern Technologies International Corporation (Nasdaq:NTIC), and NatureWorks introduced today a jointly developed technology platform that lowers the cost of compostable serviceware while increasing its performance. The new technology platform – formulations which are based on low carbon footprint Ingeo™ biopolymer – produces heat resistant serviceware with rigidity approaching that of injection molded polystyrene and higher toughness than either polypropylene (PP) or polystyrene (PS) cutlery. 

Compostable cutlery made using the new formulation was benchmarked against standard PS and PP cutlery sold in the market using practical tests designed to mimic the actual conditions of cutlery in use. These tests compared three parameters:  rigidity, toughness (the amount of energy required to make the implements break), and heat resistance. 
Charts accompanying this release are available at http://www.globenewswire.com/NewsRoom/AttachmentNg/9ba784da-bd9a-4e68-9139-0ed1c9ddb709
For injection molders, the new technology platform also addresses a processing issue common to prior compostable cutlery products – warpage of the cutlery during cooling and crystallization, which can reduce overall yield and so increase the per-piece cost. "Following field trials, injection molders relayed to us that scrap from finished part warpage and inconsistency in material flow, which could be up to 20 percent, is now minimal, and less than 5 percent, when our new technology platform is used," said Vineet Dalal, Vice President and Director of Global Market Development for Natur-Tec.
Natur-Tec and NatureWorks collaborated on development for more than a year and will jointly market the technology as a two-part resin platform that combines in one package (named BF3002HT) a nucleated impact modified Ingeo-based masterbatch with one of NatureWorks latest Ingeo performance grades. The two-part Ingeo-based platform helps retain polymer properties and so provides better mechanical performance as compared to filled-PLA compounds. Natur-Tec will lead BF3002HT sales and marketing efforts. The new technology platform is fully approved for food contact and is now in final testing for compostability certification.  
Natur-Tec will also manufacture serviceware for companies interested in test marketing cutlery before beginning in-house injection molding. Natur-Tec personnel are available to work with customers on applications other than serviceware, as this new technology platform can be tailored to many different types of compostable injection molded products, including disposable coffee filter cups and agricultural trellis clips, and non-food contact applications.
For technical and commercial information from Natur-Tec, email info@natur-tec.com,  call +1 763 404 8700, or visit www.natur-tec.com/bf3002ht. Samples of the BF3002HT Ingeo-based formulation are immediately available from Natur-Tec. For more information on NatureWorks and Ingeo, visit www.natureworksllc.com. Follow NatureWorks on Twitter (@natureworks) for the latest updates. 
About Northern Technologies International Corporation
Northern Technologies International Corporation develops and markets proprietary environmentally beneficial products and technical services either directly or via a network of subsidiaries, joint ventures, and independent distributors in over 50 countries.  NTIC's Natur-Tec® branded products are engineered using proprietary blends of biodegradable polymers and natural materials to create biobased (renewable resource based) and certified compostable plastics. The broad Natur-Tec bioplastics portfolio spans flexible film, foam, rigid injection molded materials, and engineered plastics.  By using Natur-Tec products as an alternative to conventional plastics, industry and consumers reduce their carbon footprint and move towards a zero carbon or carbon neutral footprint. It also provides for environmentally responsible and sustainable end-of-life solutions.  For more information on Natur-Tec and Northern Technologies International Corporation, visit www.natur-tec.com.
About NatureWorks
NatureWorks LLC is a company dedicated to meeting the world's needs today without compromising the earth's ability to meet the needs of tomorrow. Today, NatureWorks is a world leading biopolymers supplier and innovator with its Ingeo portfolio of naturally advanced materials made from renewable, abundant feedstocks with performance and economics that compete with oil-based intermediates, plastics, and fibers, and provide brand owners new cradle-to-cradle options after the use of their products. NatureWorks is jointly owned by Thailand's largest chemical producer, PTT Global Chemical, and Cargill, which provides food, agriculture, financial and industrial products and services to the world. For general information on NatureWorks and Ingeo, visit www.natureworksllc.com.
Contacts: 

NatureWorks
Americas & Europe				
Contact: Steve Sterling
Email: steve@sterlingpr.net
Tel: +1 952-935-0078
	
Asia Pacific & Japan
Contact: Pauline Ning
Email: pauline_ning@natureworkspla.com
Tel: +86-138 1650 1881

Natur-Tec
Contact: Matthew Wolsfeld
Email: info@natur-tec.com
Tel: +1 763-225-6600