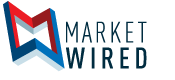 Shape Technologies Group Announces Appointment of New Chief Financial Officer
/EINPresswire.com/ -- KENT, WA--(Marketwired - October 18, 2016) - Shape Technologies Group, Inc. (SHAPE), the world leading supplier of waterjet technology and ultrahigh-pressure (UHP) manufacturing process solutions, an American Industrial Partners (AIP) portfolio company, today announced the appointment of Robert Carlson as chief financial officer. Mr. Carlson will oversee all financial aspects of the company.
"Rob is a proven global financial leader with a keen focus on strategic and operational management. With his many years of experience in industrial markets, he will be a great asset as we continue to build out the SHAPE platform and expand our global position in UHP process solutions. We are thrilled to bring him on board during this very exciting time for the company," said David Savage, chief executive officer. "I would like to thank Toby Williamson for his strong contribution and leadership during his tenure as interim chief financial officer."
Mr. Carlson is an accomplished financial leader with a track record of results in turnaround and high growth environments. Most recently, he was Chief Financial Officer at private equity backed Pioneer Sand Company where he led the transformation of the business and initiated aggressive organic growth and margin disciplines to significantly exceed targets. Prior to this, Mr. Carlson was Chief Financial Officer at Coorstek, a specialty plastics and metals manufacturer, where he served as a key member of the executive team through a period of exceptional growth. His areas of expertise include implementing process and controls to enable rapid growth, mergers and acquisitions and transformation of treasury structures with a variety of public, private and private equity-backed companies. Mr. Carlson holds an MBA from the University of Chicago and an Engineering degree from the Colorado School of Mines.
About American Industrial Partners
American Industrial Partners ("AIP") is an operationally oriented middle-market private equity firm that makes control investments in North American-based industrial businesses serving domestic and global markets. The firm has deep roots in the industrial economy and has been active in private equity investing since 1989. To date, AIP has completed over 65 transactions and currently has more than $3.2 billion of assets under management. AIP invests in all forms of corporate divestitures, management buyouts, recapitalizations, and going-private transactions of established businesses with revenues of $100 million to $1 billion+. For more information about American Industrial Partners, contact Ben DeRosa, Partner at 212-627-2360, extension 200.
About Shape Technologies Group, Inc.
Shape Technologies Group, Inc. ("SHAPE") is the world's leading developer and provider of ultrahigh-pressure process solutions for advanced manufacturing and materials processing applications. SHAPE companies deliver innovative manufacturing process solutions to customers spanning 100 countries and a broad array of industries. SHAPE subsidiaries include KMT Waterjet, Dynamic Robotic Solutions, H2O Jet, Flow International Corporation, AquaFlow, Tech-Con Automation, Advanced Pressure Systems (APS), ProJet System, TOPS, and Aquarese Industries. For more information, visit www.shapetechnologies.com.
This press release contains forward-looking statements as that term is defined in the Private Securities Litigation Reform Act of 1995. Forward-looking statements include, without limitation, any statement that may project, indicate or imply future results, events, performance or achievements, and may contain the words "anticipate," "expect," "intend," "plan," "believe," "estimate," "may," "project," "will," "offer," "continue," "enhance," "expand," "broaden," "provide," and similar expressions of a future or forward-looking nature. These forward-looking statements are based on management's current views with respect to future results using currently available information, such as market and industry materials, experts' reports and opinions, and current financial trends. These statements are only predictions and are not guarantees of future performance. Important factors that could cause actual results to differ materially from expectations are outlined in more detail in the "Risk Factors" sections of SHAPE's prior reports and in the offering circular provided in connection with the issuance of the notes. All subsequent written and oral forward-looking statements attributable to SHAPE, or persons acting on SHAPE's behalf, are expressly qualified in their entirety by the cautionary statements. Readers are cautioned not to place undue reliance on these forward-looking statements that speak only as of the date of this announcement. SHAPE assume no obligation to update any forward-looking statements as a result of new information, future events or developments, except as required by federal securities laws.