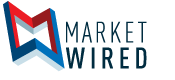 Ketchum University Receives $750,000 Grant to Fund Technology, Academic and Clinical Enhancements, and Student Scholarships
/EINPresswire.com/ -- Donald W. Reynolds Foundation Award Recognizes Service of Alumnus Dr. Jonathan Smith, and Funds Strategic Educational, Clinical and Technological Initiatives at SCCO
FULLERTON, CA--(Marketwired - October 18, 2016) - The Southern California College of Optometry of Marshall B. Ketchum University was awarded a $750,000 grant that will support enhancements in academic and clinical technology, provide recruitment scholarships for incoming SCCO students and upgrade equipment at the university's regional Los Angeles clinic. In concert with a strategic alignment with college objectives, the gift honors SCCO alumnus, Dr. Jonathan Smith, '90, for his years of dedicated board service as a trustee of the Reynolds Foundation.
The Donald W. Reynolds Foundation is a national philanthropic organization founded in 1954 by the late media entrepreneur for whom it is named, and supports nonprofit organizations and institutions that demonstrate sound financial management, efficient operation, program integrity and an entrepreneurial spirit.
"This grant is the single largest private foundation gift ever received in support of our optometry college and will strategically align college academic and clinical operations in a way that trains optometric students to deliver exceptional clinical care upon graduation," said President Kevin Alexander, OD, PhD. Funding will be used to directly support the University Eye Center enterprise and technology for enhanced pre-clinical teaching. President Alexander was pleased to add, "Our third academic lecture hall on campus will soon be named after Jonathan Smith, OD in honor of his service and in recognition of this precedent-setting contribution."
The remainder of the grant funds will be used to support scholarships, including $100,000 for the creation of the Jonathan Smith, OD, Endowed Scholarship Fund for ongoing recruitment efforts to attract and retain quality optometry applicants to SCCO, as well as a $50,000 allotment for five recruitment scholarships in the amount of $10,000 each for academic year 2017-2018.
"We are grateful to the Donald W. Reynolds Foundation for their support of our mission to educate today's minds for tomorrow's eye, vision and health care and improving the educational and patient care experience," said Dean, Southern California College of Optometry Stanley Woo, OD, MS, MBA.
MBKU is proud to count this and other private foundation grants, corporate contributions and individual gifts in its first comprehensive fundraising campaign, ACHIEVING 20|20: The Campaign for MBKU. Dedicated alumni, grateful patients and generous community supporters will help MBKU reimagine the future of health care education. For more information, contact Ketchum University's Office of University Advancement at advancement@ketchum.edu.
About Marshall B. Ketchum University
Located in Fullerton, CA, Marshall B. Ketchum University is an independent, private, non-profit, accredited educational institution. MBKU is home to the Southern California College of Optometry, the School of Physician Assistant Studies and College of Pharmacy. Named after the founder of the optometric institution in 1904, the change to the university structure addresses the growing demand for highly skilled health care professionals. The university's Southern California College of Optometry confers a Doctor of Optometry (OD) and a Master of Science in Vision Science (MS) degree. MBKU's School of Physician Assistant Studies under the College of Health Sciences awards a Master of Medical Sciences (MMS) degree. MBKU's College of Pharmacy welcomed its first class in the fall of 2016 and will award a Doctor of Pharmacy (PharmD) degree. MBKU owns and operates two premier eye and vision care centers: the University Eye Center at Ketchum Health and the University Eye Center at Los Angeles.