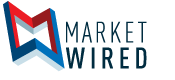 Elos, First Urban Lifestyle Skateboard, Launches on Kickstarter
/EINPresswire.com/ -- Ideal for city dwellers, the unique skateboard is so compact, easy to learn, and gives a one-of-a-kind riding experience, it might just change the face of urban commuting
Elos, the first urban lifestyle skateboard, debuts on Kickstarter with a dream to change the face of urban commuting.
Click here for high-resolution version
SAN JOSE, CA--(Marketwired - Oct 18, 2016) - Elos, the first and only urban lifestyle skateboard, debuted today on Kickstarter with a dream to transform the urban commute. Now professionals, students, families and city dwellers can "breeze" through town and go places in a fun new way on their stylish skateboards. The unique skateboard is compact, easy to learn and gives a one-of-a-kind riding experience.
"The concept for Elos dates back to 2006, when a group of friends came together with a dream to re-imagine skateboards as a mode of urban transportation," said Tom Wang, CEO of Elos. "Over the years we developed numerous skateboards aiming for ease of learning and effortless cruising. With this latest design, we have a board that not only lets beginners pick up skateboarding in as little as five minutes but also one that gives legendary handling for riders to carve. We call it the Mini Cooper of skateboards."
The Ultimate Riding Machine
Elos, which stands for Effortless Lifestyle of Skateboarding, is inspired by the racecar, the extra wide deck (10" vs typical 7-8" wide or 4" for short plastic boards) makes it more stable and gives riders a lot of leverage to control every part of the turn. The shorter deck setup gives an unprecedented short turning radius. "Think driving a Mini Cooper vs. a school bus. With the shorter wheelbase, and wider track distance. Elos can turn on a dime while maintaining stability and balance," said Winston Wang, engineering lecturer at San Jose State University, and Elos CTO. 
The handlebars and hands free operation make it easy to hop on-and-off the board, something a rider needs to do quite often during an urban commute. Its 72mm dual durometer wheels are much lighter and can handle uneven surfaces much better than the often seen 65mm wheels. And, with premium quality parts and solid metal protection at the nose and the tail, Elos lasts much longer than traditional skateboards.
The innovative design does not incorporate conventional grip tape, which can damage clothes and wear out non skater shoes easily. Instead, Elos designed a foot anchor to increase traction and to provide tactical feedback.
Your Personal Skateboard with a High-Tech Touch
Elos is also the only skateboard that offers one click, personalized customer support. Each board comes with a unique QR code. Scanning with any free QR reader loads up the 'MyElos' system which provides one-click customer support and helps to get a skateboard back if lost.
"The story behind MyElos goes back a few years, when our handcrafted prototype boards were often lost or stolen," said Spring Liang, chief operations officer at Elos. "Without a name or contact info on the board it was impossible for the board to be returned to us. With the unique QR code system, someone who finds a board can contact Elos support or the owner directly. It's like giving your beloved dog a customized tag or microchip to claim your ownership."
Learning Elos is Easy
Unlike most skateboards, Elos makes learning how to skateboard easy. Thanks to its super wide and stable deck, it takes less than 5 minutes for most people to start riding -- with just a few quick tips. And most kids don't even need tips to start riding.
A Commuter's "Cruiser"
Designed to fit easily into the urban lifestyle, Elos is lightweight (weighing just around 4 lb.) and small enough (18-inch compact size) to fit into a regular backpack or to be hooked onto a messenger bag, making it ideal for short daily commutes. And since it's easily carried around, it's a great travel companion too.
The new Elos Skateboards come in four vibrant colors -- moonwalk grey, maroon red, Elos blue, and aqua green. The wheels are available in either black or white.
Our Kickstarter Campaign
Elos' Kickstarter campaign is aiming to raise $56,000 to fund in-house machinery, customer service and increase production capability to go to market. It launches with fanfare for early backers who share the company's passion for this innovative skateboard. For those looking to be one of the first out with this innovative design, Elos will ship its skateboards in November to "Elos First" campaign backers (30 units only) at a one-time crowdfunding exclusive price of $99, an attractive 40% discount off the $159 retail price. "Early Birds" campaign backers can pick up the skateboard for $119, and those who purchase the "Elos X'mas" can get an Elos at $129 with deliveries before Christmas. Elos is also offering a "X'mas Family" package, which includes four Elos skateboards shipped together (we want to be green!) for $479.
Check out Elos Skateboard's Kickstarter campaign page and video here.
About Elos Skateboards
In 2004, a group of friends at University of California Santa Barbara, California came together to share the joy of cruising on skateboards. Started to design skateboards aimed for maneuverability, convenience, stability, and a welcoming image. Today, Elos is the result of their dream to get more people to skate more by making it accessible for urban transportation. Based in the San Francisco Bay Area's coastal cityscape, the Elos team is dedicated to making travel a breeze for the urban professional. For more information, visit www.elosskateboards.com.
Editor's notes: Elos Skateboard's press kit comprised of images, fact sheet, FAQ, bio and more is accessible here.
Image Available: http://www2.marketwire.com/mw/frame_mw?attachid=3068719