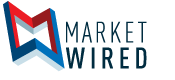 City Breaks: Discover a New City Every Weekend with Only Apartments
/EINPresswire.com/ -- To explore the most visited cities on the planet. Who doesn't have that dream? To walk through the streets of Amsterdam, fall in love in the hidden corners of Paris, compare the time on London's Big Ben with your wristwatch… For those who love to travel, city breaks are an irresistible option
LONDON, UNITED KINGDOM--(Marketwired - Oct 18, 2016) - We all like to travel, take pictures and share them with friends, discover hidden treasures in cities that are trodden by thousands of people every day… Still, holidays only come once a year and it is often difficult to work out dates, set a budget and choose a destination.
Well this is now a thing of the past. It's now possible to work out all of these items with city breaks: short-stay holidays in tourist apartments. Inviting, with no waiting for your well-deserved holidays, and with immediate booking. Rome, Amsterdam, London, Berlin, Lisbon… all in just one fun-filled weekend with plans for all different tastes based on the information provided by Only-apartments. Perfect plans for all kinds of travelers… Who could resist that?
Venice of the North: Amsterdam is Just One Click Away
Holland and its canals, openness and tulips. The red light district and exotic window displays with neon lights. We have seen thousands of photos on the Internet and dreamt of finding the perfect opportunity to go on this trip, and we've even strived to find accommodation in Amsterdam for a weekend! Perfect plans to visit with friends or even in family.
Museums in the Streets of Rome
Enjoy a Roman ice cream, eat a tasty pasta dish next to the Colosseum and go for a stroll while discovering every last bit of Roman history. Spending a weekend in the Italian capital is packed with options: street food, rented apartment and, above all, a good pair of shoes to walk around the cobbled Roman streets!
Time Flies as you Visit the Big Ben in London
Time and its relativity… that's what Einstein said when he thought about the Big Ben. But time in London isn't so relative, it flies by! So in order to make the most out of your stay, a good thing to do is choose a short term tourist apartment and be sure to always have an umbrella at hand. In London weather moves fast and can change from one moment to another.
The City of 7 Hills… Get Excited in Lisbon
Lisbon is another option if you're thinking about taking a city break. You only need to think about its wonderful sweets, such as the Belem pastries, in order to start salivating. According to Only-apartments, the apartments in Lisbon cost around EUR40.36 on average, and interestingly enough the fluctuations between the off-season in January around EUR36.50 and the high-season in August around EUR44.23 isn't that much of a fluctuation. This price is for two people per night. The city has thousands of low cost options hidden in its streets for individuals who love food, squares, and lookouts with exceptional views. A beautiful city to walk around while in good company.
Berlin in One Frenzied Weekend
Arrive, drop your luggage at the apartment, grab the hand of your partner and… start enjoying the fantastic weekend that lies ahead! The beautiful city of Berlin is another option for taking that highly-anticipated short getaway. Visit the Brandenburg Gate, make your way over to the Berlin Wall, or go see the majestic Altar of Pergamum. A fabulous choice for couples or groups of friends that are looking for a one-of-a-kind city break.
Contact
Fernando Garcia
Marketing Department
Email Contact
(+34) 933 417 997