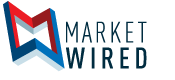 The University of Arizona Tech Launch Arizona Partners with Global Startup Incubator TechCode
/EINPresswire.com/ -- The partnership will leverage the global reach of TechCode to increase commercialization for Tech Launch innovations
MOUNTAIN VIEW, CA and TUCSON, AZ--(Marketwired - Oct 18, 2016) -  The University of Arizona (UA), through its invention commercialization unit called Tech Launch Arizona (TLA) has partnered with TechCode, a global network of startup incubators and entrepreneurial ecosystems. TechCode will provide networking resources to increase the reach and effectiveness of TLA's technology innovations and startups.
With an extensive global network of incubators across locations such as Silicon Valley, Beijing, Shanghai, Shenzhen, Seoul, Berlin and Tel Aviv, TechCode is uniquely capable of helping startups scale globally. To help startups enter the China market, TechCode has a strategic partnership with CFLD, a leader in investment and operation of new industrial cities. CFLD integrates industry, university, research, government and finance resources in over 40 industrial new cities across the world. TLA startups will gain supply chain support and access to all of these resources. This will help speed up commercialization and test global market entry for TLA companies.
Ted Kraus, Investment Director at TechCode and a University of Arizona alumni, helped create the partnership after serving as one of TLA's Commercialization Partners, comprised of volunteer executives who provide market insight and product perspectives on technologies in development at UA.
"Formalizing this partnership highlights another step toward the TechCode goal of cultivating a strong global entrepreneurial ecosystem," says Ted Kraus. "The collaboration with UA will provide TechCode with many things, including access to strong talent and deal flow for our accelerator and funds. The partnership also provides UA-affiliated technologists and startup founders with additional access to human, intellectual and financial capital from Silicon Valley and beyond."
"This agreement is advantageous for the University and UA inventors in any number of ways," says David Allen, Ph.D., UA Vice President. "It enables TLA to become part of an established, effective commercialization ecosystem that will provide the services and connections essential to moving nascent technology into the marketplace with speed and at a global scale."
Since the TLA began in 2012, the University has created 42 startups, and patented and licensed hundreds of inventions. As the UA culture shifts, researchers are increasingly engaging with TLA to commercialize the results of their research. Currently, TLA has 20 Commercialization Partners who volunteer time and expertise to the University. These Commercialization Partners are augmented by TLA's 1,300-member network of domain experts.
For more information about Tech Launch Arizona, visit techlaunch.arizona.edu. To learn more about TechCode, visit us.techcode.com.
About TechCode
Focusing on incubator operation management and technology startup cultivation, TechCode is committed to building the world's leading entrepreneurship ecosystem. Integrating a wide range of global resources, TechCode has established incubators in Beijing, Shanghai, Shenzhen, Guan, Silicon Valley, Seoul, Tel Aviv and Berlin to help get its startup members on their feet and grow rapidly.
About Tech Launch Arizona: Creating an Ecosystem of Innovation
Tech Launch Arizona creates social and economic impact through bringing the inventions of the UA from the lab to the world. We build connections between the talents of our faculty and researchers and the experience of entrepreneurs and investors. We cultivate these conversations, foster ideas that start in the lab and grow them into new products and thriving businesses that benefit society.
About CFLD
CFLD (China Fortune Land Development Co, Ltd) integrates five resources: industry, university, research, government and finance in over 40 industrial new cities across the world. Depending on the layout of its business partner we pioneer an innovative technology chain including incubation -- acceleration -- industrialization -- commercialization, providing full support to entrepreneurs from the "first step" to "every step" of entrepreneurship to the last mile.
UA Press Contact:
Paul Tumarkin
Marketing & Communications Manager
Tech Launch Arizona
(520) 626-8770
Email Contact

TechCode Press Contact:
Janice Gebhardt
Uproar PR for TechCode
Email Contact
312-878-4575 ex. 244